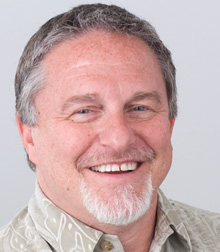 Children's Hospital has named Dr. Philip Hyden as medical director for The Guilds Child Abuse Prevention and Treatment Center. Dr. Hyden brings more than 20 years' experience to Children's Hospital as medical director of The Guilds Child Abuse Prevention and Treatment Center. The center's Department of Child Abuse Pediatrics is part of a multidisciplinary team at Children's - including the pediatric intensive care unit, emergency department, orthopaedic surgery, neurosurgery, trauma, injury prevention, general medicine, social services and others.

Working in conjunction with outside organizations such as child welfare services and law enforcement, Dr. Hyden will oversee suspected child abuse and neglect patients, focusing on expanding clinical services for these patients and research to address child abuse injuries. He will continue building the program in the community with outside agencies through education and outreach to other hospitals and physician groups.

Dr. Hyden joined Children's in May 2010 from Kapi'olani Medical Center for Women and Children in Hawaii, where he was medical director of Child Maltreatment Services, which included the Kapi'olani Child Protection Center and Sexual Abuse Treatment Center. Prior to this, he was director of the Child Protection Program at Cornell University Medical College-New York Presbyterian Hospital.

A fellow of the American Academy of Pediatrics and the American College of Legal Medicine, Dr. Hyden has held academic positions as associate professor of clinical pediatrics at Cornell University College of Medicine in New York, and assistant professor of pediatrics at the University of Southern California School of Medicine and the John A. Burns School of Medicine, University of Hawaii. He has published in professional journals including the "Journal of Burn Care & Research," "Burns" and "Topics of Emergency Medicine," and authored book chapters. Dr. Hyden has given numerous lectures on child abuse and maltreatment topics across the country to diverse audiences, ranging from law enforcement and judicial agencies to health organizations.

Dr. Hyden received his medical degree from the University of Florida in Gainesville, Fla. He completed a pediatric internship and residency at Shands Teaching Hospital, University of Florida College of Medicine. Dr. Hyden completed a pediatric fellowship in child abuse and neglect at the University of Colorado Health Sciences Center C. Henry Kempe National Center for the Prevention and Treatment of Child Abuse and Neglect in Denver, Colo.

Dr. Hyden also holds a doctorate in law from the University of Florida.