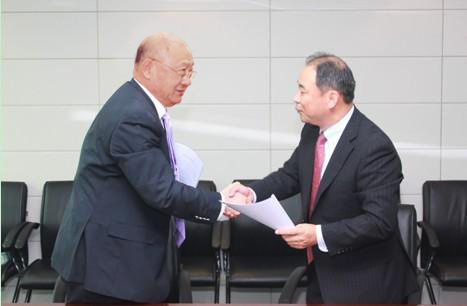 HARBIN, China -- At the 2011 Green Food Exhibition in Qiqihar, representatives from companies all over the world expressed great interest in China Modern Agriculture (OTCBB: CMCI, "the Company")'s raw milk products.

An owner of a Japanese company, who has a joint venture of dairy products in Heilongjiang and was looking for suppliers and cooperative enterprises to provide high quality green milk at the Exhibition, was particularly interested to set up a long-term cooperative relationship of raw milk supply with China Modern Agriculture, after visiting the Company's cow farm and learning their procedures of raw milk production.

Mr. Liu Enjia, Chairman of China Modern Agriculture, stated, "the Company's raw milk production is based around 45N area, the world's recognized area for high quality milk production. The Company has large natural pastures in the area, from which the raw milk production and distribution is closely managed. The high quality of the raw milk has been widely recognized by all of the cooperative enterprises in dairy industry"