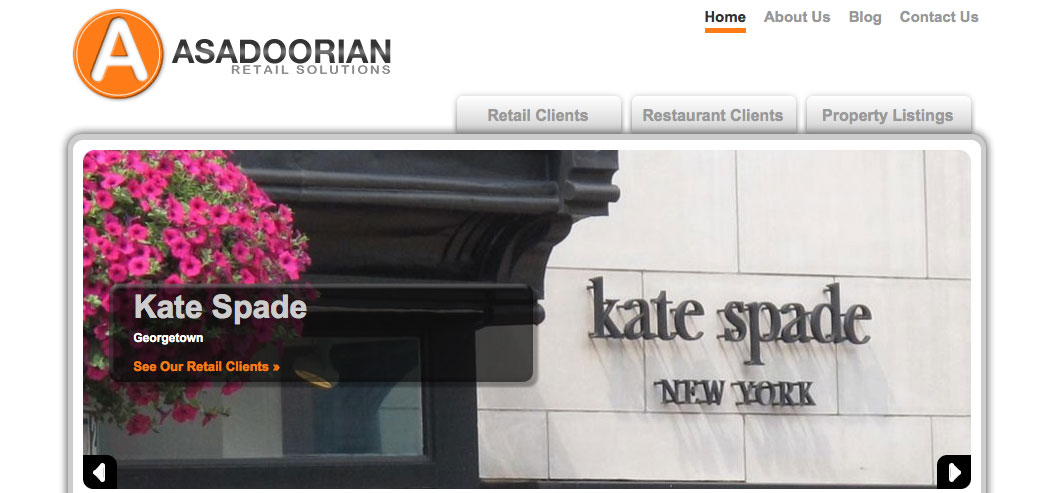 Jackson Hole, WY- Circumerro Media announces the relaunch of Asadoorian Retail Solutions Web site, unveiling a project that highlights the firm's work in a contemporary and service-oriented design. Asadoorian Retails Solutions (www.asaretail.com) is a boutique commercial retail real estate shop that offers a high level of service to it's clients based in Washington, DC.

"Circumerro's approach begins with the client's primary goals, and for Asadoorian, we aimed to share their story through an interactive mix of current listings, blog posts and portfolio details," explained Chris Hanson, Project Manager at Circumerro."

Anchoring the homepage with a flash-driven property module and streaming blog entries, the finished site is a visual testimony to Asadoorian's extensive listings and a valuable tool for landing prospective clients.

"The new site greatly increases property exposure for listings and helps us connect clients with spaces more effectively, said John Asadoorian, CEO & Founder.

Visit the new at http://www.asaretail.com


About Circumerro Media
Circumerro Media is a web design, publishing and branding agency that creates engaging experiences based on the simple principle that every company has a compelling story to tell. Founded in 1995 and based in Jackson Hole, Wyoming. For more information, visit http://www.Circumerro.com.