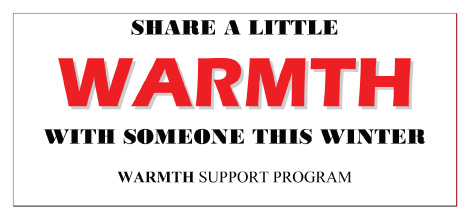 During the first three months of 2012, City Market's "Change for Local Non-Profits" program raised a total of $3,345. The program, which incentivizes patrons of the downtown food co-op to reuse their shopping bags, sets aside 5 cents for every bag reused to donate to a different non-profit each month. Customers can also donate additional amounts directly to the chosen organization each month at any register. Over the past three months, donation recipients have included the WARMTH Program, Vermont Youth Orchestra, and Linking Learning to Life. Over 66,800 shopping bags were reused during that period.
"We pick non-profits that are making a real impact on our community," says Allison Weinhagen, Director of Member Services at City Market. "From helping individuals and families with their home heating bills, to giving new opportunities to Vermont's youth in their artistic and career pursuits, the non-profit sector is doing amazing things for our state. Our patrons recognize this and take small actions every day to help those non-profits."
The Champlain Valley Office of Economic Opportunity's WARMTH Program uses funds donated by Vermonters to help our community members heat their homes in the winter. Since 1986, about 50,000 families and individuals in need of heating assistance have been helped out of emergency situations. More information can be found at www.cvoeo.org/htm/Community_Action/warmth.html.
Since 1963, the Vermont Youth Orchestra Association has provided young musicians with outstanding educational opportunities, exciting musical challenges and unique performance experiences. By providing instrumental and choral ensemble experiences for students of all ages, abilities and backgrounds, VYOA lays the groundwork for students to pursue a lifetime of making music, should they choose to do so. More information can be found at www.vyo.org.
Linking Learning to Life is a non-profit organization that develops and manages a wide range of programs and services that help K-12 age youth prepare for life after high school, especially related to careers and continuing education. The organization plays a critical role of connecting schools with businesses, colleges, and other community organizations to create exciting student learning opportunities. Each year, LLL serves approximately 5,000 of Vermont's young people. More information can be found at www.lllvt.org.
About City Market/Onion River Co-op
The Onion River Co-op is a consumer cooperative, with over 7,000 members, selling wholesome food and other products while building a vibrant, empowered community and a healthier world, all in a sustainable manner. Located in downtown Burlington, Vermont, City Market provides a large selection of local, natural and conventional foods, and thousands of local and Vermont-made products. Visit City Market, Onion River Co-op online at www.CityMarket.coop or call 802-861-9700.
###
Allison Weinhagen
Director of Member Services
City Market
802-861-9750
aweinhagen@citymarket.coop