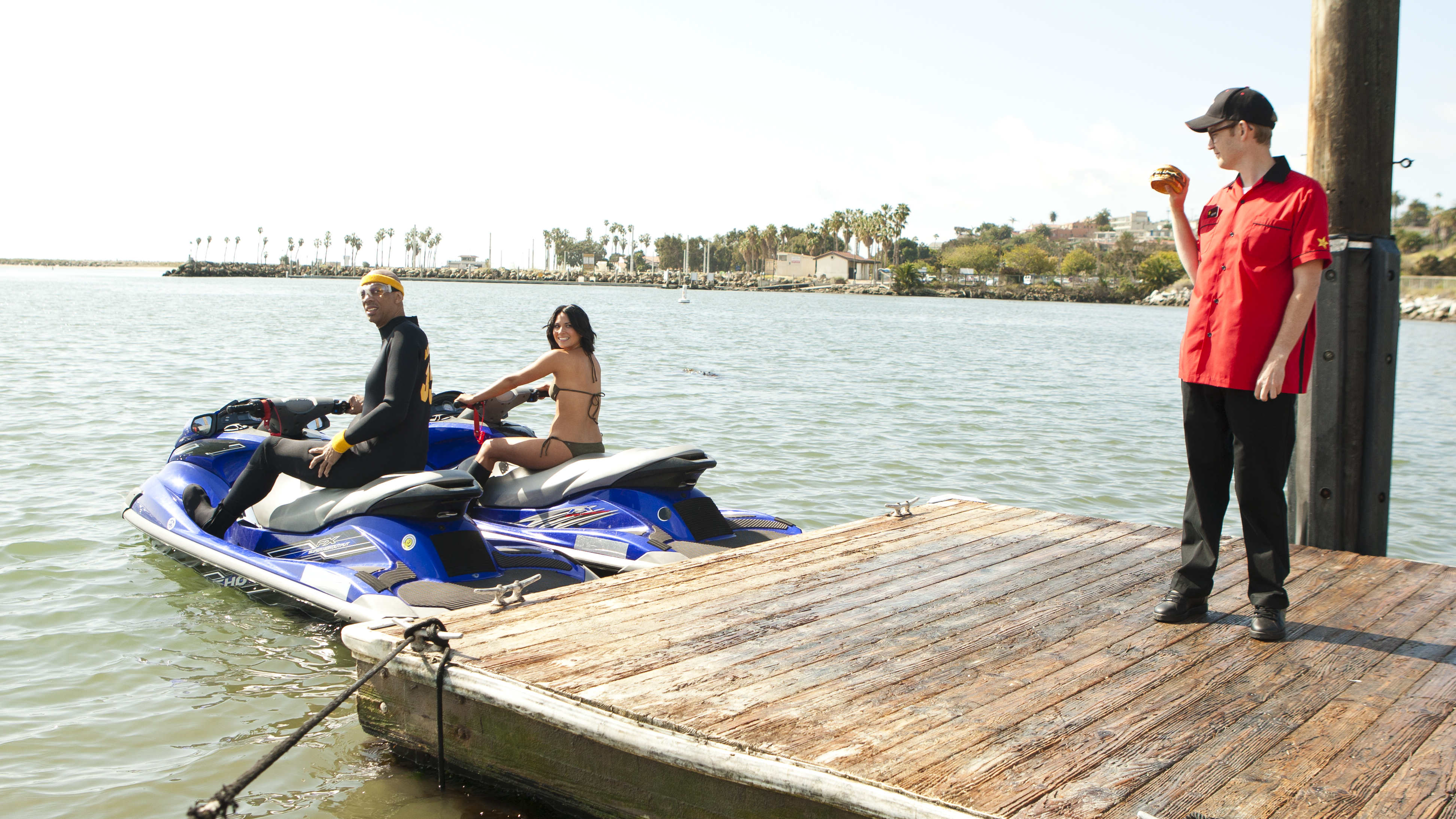 CARPINTERIA, Calif. - Iconic burger chains Carl's Jr.r and Hardee'sr are known for edgy ads with hot celebrities, sultry models, and the country's juiciest and most indulgent burgers. And they're not afraid to tell America, "That's just the way it is."

In a bold advertising campaign that launched Monday, the brands reinforced their core beliefs on food and advertising and unveiled a new tagline, "just the way it is."

"At Carl's Jr. and Hardee's, we believe in offering only the highest-quality, most satisfying food and we believe in supporting our food with advertising that says something about who we are," said Andy Puzder, CEO of Carl's Jr. and Hardee's. "The new campaign, called `Anthem,' is a stake in the ground that reinforces our voice and identity. It is not a reinvention of the brands; instead, it is an evolution that refines the core of what we believe."

Created by Los Angeles-based David & Goliath, Anthem is the second commercial (first was Miss Turkey) and the first full creative campaign to debut for Carl's Jr. and Hardee's since the group became the brands' new agency of record in January.

"David & Goliath did an excellent job creating a campaign that communicates the core of what we are all about: big, indulgent burgers with no apologies and no B.S.," said Brad Haley, executive vice president of marketing for Carl's Jr. and Hardee's. "The ads speak to the straight-shooting mindset of our core audience of young, hungry guys who don't want to feel manipulated or pandered to with advertising. The campaign focuses on basic truths about our food and our attitude."

These "truths," which are boldly outlined in the commercial, include statements such as:
"We believe in burgers. Big, fat, juices-running-down-your-arm kind of burgers."
"We believe in putting hot models in our commercials, because ugly ones don't sell burgers."
"We believe that life is short. So if it feels good, do it, and if it tastes good, eat it."

"The campaign is designed to tell the world what Carl's Jr. and Hardee's stand for and serves as a rallying cry for the company," said David Angelo, chairman and chief creative officer for David & Goliath. "'Just the way it is' serves as a filter for everything the brands do - from the honest, indulgent food they make to their unapologetic attitude. And that's just the way it is."

The Anthem commercial shoot was the largest commercial productions ever completed for the brands. It spanned eight Los Angeles locations - from the beach to downtown - and took five days to shoot.

The finished spot features two well-known celebrities, NBA Hall of Famer Kareem Abdul-Jabbar and actress/model Olivia Munn, who ride "water motorcycles" while indulging in burgers. Munn, currently a contributor on "The Daily Show" and costar of the NBC sitcom "Perfect Couples," appeared on the February cover of Maxim. CKE's CEO Puzder also appears in the spot to deliver the new "just the way it is" tagline.

Both 30- and 60-second spots will air in Carl's Jr. and Hardee's markets across the country. The ad will also be supported through various digital efforts on the Carl's Jr. and Hardee's Facebook pages (www.facebook.com/carlsjr and www.facebook.com/hardees).

For more information on Anthem and the brands' new tagline, stay tuned to both Facebook and Twitter (www.twitter.com/carlsjr and www.twitter.com/hardees) and remember, don't take B.S. from those other fast food guys.

About CKE Restaurants Inc.
CKE Restaurants, Inc. is a privately held company headquartered in Carpinteria, Calif. As of the end of fiscal 2011, CKE, through its subsidiaries, had a total of 3,159 franchised, licensed or company-operated restaurants in 42 states and 18 countries, including 1,249 Carl's Jr. Restaurants and 1,899 Hardee's restaurants. For more information about CKE and its brands, please visit www.ckr.com, www.carlsjr.com and www.hardees.com.