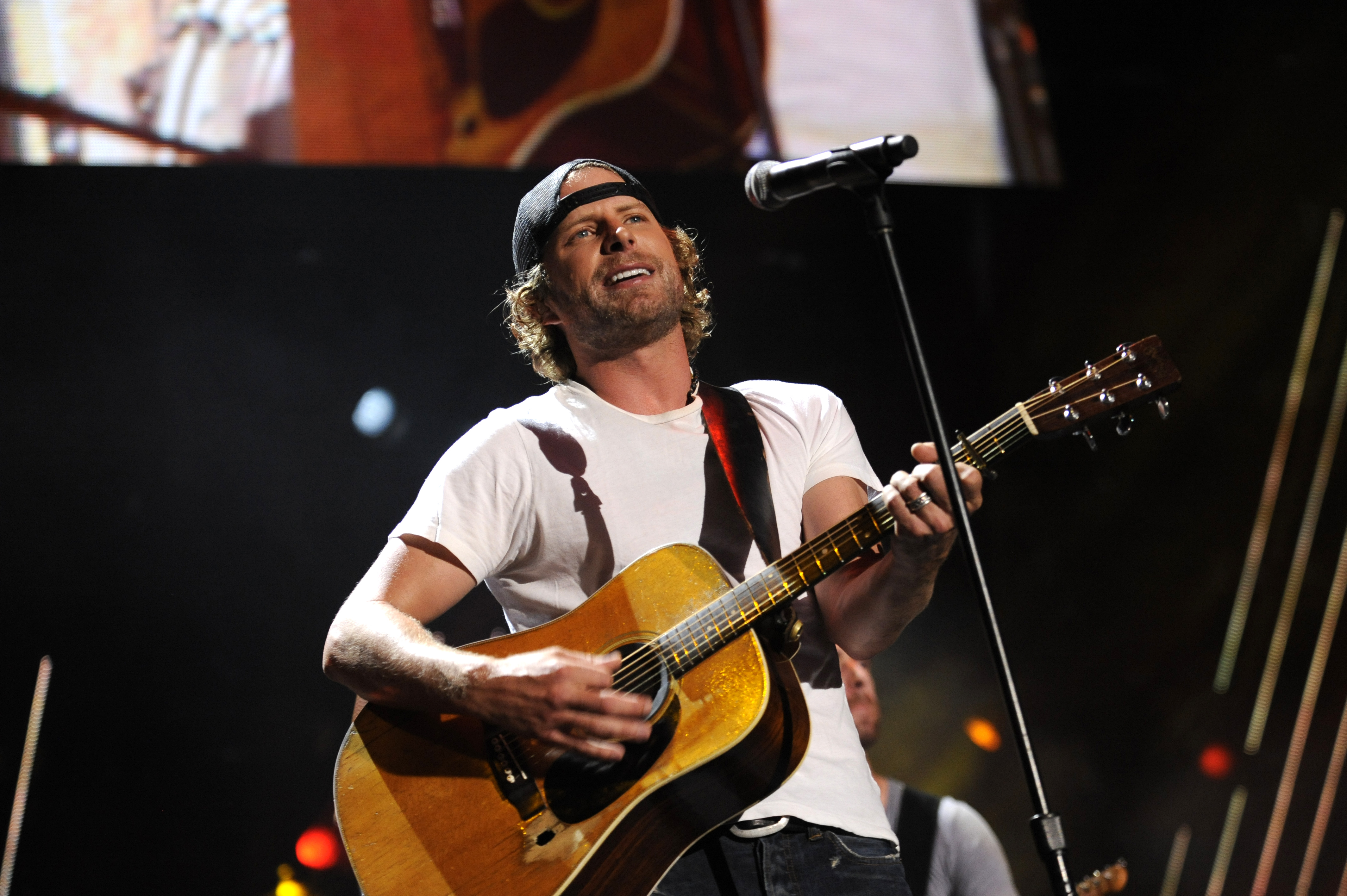 NASHVILLE - Country stars Dierks Bentley and Little Big Town have been added to the list of performers appearing in the three-hour, primetime concert special: "CMA Music Festival: Country's Night to Rock," airing Sunday, Aug. 14 (8:00-11:00 PM/ET) on the ABC Television Network.

"The strength of this television special, and the format, is the diversity of our stars and the depth of their talent," said Steve Moore, CMA Chief Executive Officer. "No matter what your taste, or which end of the Country Music spectrum you chose, you will find artists and performances in the special that will keep you entertained."

Bentley and Little Big Town join a concert lineup that includes individual performances and one-of-a-kind collaborations including Alabama performing with Brad Paisley; Jason Aldean collaborating with Kelly Clarkson; a late-night jam with Kid Rock and Sheryl Crow; Josh Turner singing with "American Idol" winner Scotty McCreery; "Idol" runner up Lauren Alaina joining Martina McBride; Gretchen Wilson partying with Big & Rich; and Alan Jackson performing with Zac Brown Band.

Previously announced performers include The Band Perry, Sara Evans, Lady Antebellum, Miranda Lambert, Rascal Flatts, Reba, Darius Rucker, Blake Shelton, Sugarland, Taylor Swift, and Keith Urban.

Behind-the-ropes access is part of the special including interviews with The Band Perry, Aldean and Clarkson, Lady Antebellum, Swift, and Shania Twain; a late-night jam at a downtown club with Luke Bryan; and a day in the life of McCreery and Alaina as they experience their first CMA Music Festival. Several artists step up to introduce their peers including Bentley, McBride, Rascal Flatts, John Rich, Rucker, Shelton, and Twain.

The annual event, which originally started as Fan Fairr in 1972, is unlike any other: four days, 30 hours of autograph signings, 100 hours of live music, hundreds of artists and celebrities, and a party list of thousands of avid, singing and dancing-till-dawn fans. This is the seventh time ABC will broadcast this special, which invites the country to America's biggest Country Music bash.

Tickets for 2012 CMA Music Festival, which will be held Thursday through Sunday, June 7-10, go on sale Saturday, July 30 (10:00 AM/CT).

Fans can order tickets for 2012 CMA Music Festival by calling Ticketmaster at 1-800-745-3000 or 1-800-CMA-FEST (262-3378). To purchase tickets online, visit www.CMAfest.com or www.Ticketmaster.com. Tickets can also be purchased at the Bridgestone Arena Box Office. Prices do not include applicable handling fees. Ticket prices are subject to change without notice. All sales are final and non-refundable. Four-day ticket package categories correspond to a different level of seating at LP Field. Children 3 years and younger are admitted free.

2012 CMA Music Festival Four Day Ticket Package Prices
Seating Level Price
Gold Circle $325
Floor $225
Lower Level Premium $225
Lower Level $180
Club Level Premium $180
Club Level $160
Upper Level Reserved $125
Upper Level General Admission $115

The primetime television special, "CMA Music Festival: Country's Night to Rock," debuted in 2004 on CBS as a two-hour special highlighting the Festival and Music City. In 2005, the special moved to the ABC Television Network, and expanded to three hours in 2009.

In 2010, the special helped ABC hit a Wednesday summer-high in both Total Viewers (6.0 million) and Adults 18-49 (1.7/5). It also grew by 6% year to year with Women 18-34 (1.8/6 vs. 1.7/5).

"CMA Music Festival: Country's Night to Rock" is executive-produced by Robert Deaton. The 2011 CMA Music Festival is organized and produced by the Country Music Association. "CMA Music Festival: Country's Night to Rock" was shot in high definition and will be broadcast in 720 Progressive (720P), ABC's selected HDTV format, with 5.1 channel surround sound.

CMA Music Festival is organized and produced by the Country Music Association. Premiere Radio Networks is the Official Radio Broadcaster. American Airlines is the Official Airline of the CMA Music Festival. ChevroletT is the Official Ride of Country Music. Gildanr is the Official T-Shirt of CMA Music Festival. Lay's is the Official Snack of CMA Music Festival. CMA is a proud supporter of DRIVE4COPD. Fan Fairr is a registered trademark of CMA.