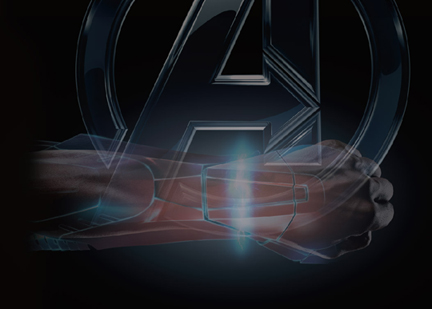 Carlsbad, CA – April 10, 2012 – Colantotte, manufacturer of award winning magnetic and negative ion technology, announces a new branding direction in the United States – transitioning from Trion:Z to Colantotte.
According to Colantotte International CEO, Toru Kamatari, "In the United States, consumers, athletes and retailers have known us as Trion:Z. The fact is that we have always been part of Colantotte Co., Ltd., but we were acting as the U.S. distributor for Colantotte under the Trion:Z brand name. We are now officially the U.S. office of Colantotte and are operating as the international arm of the company. As a result, we have made the decision to transition the branding message for new products from Trion:Z to Colantotte. All new products will feature the contemporary Colantotte company logo."
In late 2011, Trion:Z launched the CO Vault, a new website which showcases jewelry pieces from the Colantotte line of products. These luxurious pieces were once only available from the "vault" of the Colantotte parent company in Japan. Pieces, such as the Magtitan Palette and the TAO necklace with CO pendant are part of the stunning new designs from Colantotte's selection of captivating and elegant jewelry pieces for both men and women.
The company also developed several new Colantotte products including a new athletic Flex silicone wristband which features the same water resistant properties found in its popular Active™ Series wristband; The Elite Necklace with CO Pendant that has many of the same characteristics as the exclusive TAO Necklace; The Color Palette that emulates the aesthetic lines and structure of the Magtitan Palette; and The Multi Supporter Series which includes supportive gear directed at the waist, knee
and elbow.
"In addition to our latest Colantotte product introductions in the United States, we have experienced exciting successes in our marketing and promotional efforts in the entertainment and golf industries," added Kamatari. "Our new branding strategy has allowed us to become involved in a wider variety of opportunities to expand our brand awareness globally."
Most recently, Colantotte was selected by Marvel to be involved in Marvel's The Avengers movie in theaters May 4, 2012. Colantotte has created the exclusive limited edition Magtitan Neo Legend bracelet which is worn by Tony Stark (Iron Man) played by Robert Downey Jr. in this new movie. The stylish design of the Magtitan Neo Legend features an elegant combination of pure titanium and carbon fiber.
Colantotte also participated in the acclaimed GBK Luxury Gift Lounge in honor of the 84th Annual Academy Awards at the W Hotel in Hollywood, CA February 24-26, 2012. Colantotte's products including the Magtitan Neo Legend, Tao Necklace, and Planet Necklace were distributed to Hollywood's hottest stars including Melissa McCarthy, AnnaLynne McCord, and Nat Faxon, winner for Best Writing, Adapted Screenplay, for "The Descendents".
In the golf industry, Colantotte sponsored athletes include top PGA tour professionals Rory McIlroy, Rickie Fowler and Ryo Ishikawa and LPGA tour professional, Brittany
Lincicome. Rory, Rickie and Ryo wore Colantotte products in their quest to win the 2012 Masters Tournament at the famed Augusta National Golf Club in Augusta, GA. Rory wore the company's signature Tao Necklace as he won the U.S. Open in 2011 and Ryo wore the necklace while playing at the prestigious President's Cup in 2011.
Colantotte products are approved as medical devices by the Japanese Ministry of Health, Labour, and Welfare. They all feature a unique Alternating North-South Polarity Orientation (ANSPO™) technology to create a larger magnetic field flow.
About Colantotte International, Inc.
The natural power of the Colantotte's magnets restores the negative impact today's lifestyle imposes. The human body absorbs positive ions from electronic equipment, cell phones, electrical wiring, and machinery. Colantotte, with its negative ionic technology combats these destructive positive ions for regeneration.
Colantotte produces bracelets, necklaces, and accessories that incorporate negative-ions and magnets for athletes and people with active lifestyles. Their products are worn by hundreds of professional athletes including those in Triathlon Sports, Cycling, Baseball, Football, Basketball, NASCAR, Tennis, and Volleyball. Over 250 professionals on the PGA TOUR, LPGA Tour, and Champions Tour have worn Trion:Z necklaces and bracelets. For more information, visit www.trionz.com.
About Marvel's The Avengers
Marvel Studios presents "Marvel's The Avengers"—the Super Hero team up of a lifetime, featuring iconic Marvel Super Heroes Iron Man, The Incredible Hulk, Thor,
Captain America, Hawkeye and Black Widow. When an unexpected enemy emerges that threatens global safety and security, Nick Fury, Director of the international peacekeeping agency known as S.H.I.E.L.D., finds himself in need of a team to pull the world back from the brink of disaster. Spanning the globe, a daring recruitment
effort begins.
Starring Robert Downey Jr., Chris Evans, Mark Ruffalo, Chris Hemsworth, Scarlett
Johansson, Jeremy Renner and Tom Hiddleston, with Stellan Skarsgård and Samuel L. Jackson as Nick Fury, directed by Joss Whedon, from a story by Zak Penn and Joss Whedon with screenplay by Joss Whedon, "Marvel's The Avengers" is based on the ever-popular Marvel comic book series "The Avengers," first published in 1963 and a comics institution ever since. Prepare yourself for an exciting event movie, packed with action and spectacular special effects, when "Marvel's The Avengers" assemble in summer 2012.
"Marvel's The Avengers" is presented by Marvel Studios in association with Paramount Pictures. The film is being produced by Marvel Studios' President Kevin Feige and executive produced by Alan Fine, Jon Favreau, Stan Lee, Louis D'Esposito, Patricia Whitcher, Victoria Alonso and Jeremy Latcham. The film releases May 4, 2012, and is distributed by Walt Disney Studios Motion Pictures.
About Marvel Entertainment
Marvel Entertainment, LLC, a wholly-owned subsidiary of The Walt Disney Company, is one of the world's most prominent character-based entertainment companies, built on a proven library of over 8,000 characters featured in a variety of media over seventy years. Marvel utilizes its character franchises in entertainment, licensing and publishing. For more information visit www.marvel.com.
For Media Information:
Please contact Vanessa Price at Read The Greens at 714-544-6515, readthegreens@aol.com, or vprice@trionz.com or Tracy Nackel at 760-420-1602, tnackel@cox.net, or tnackel@trionz.com.
###