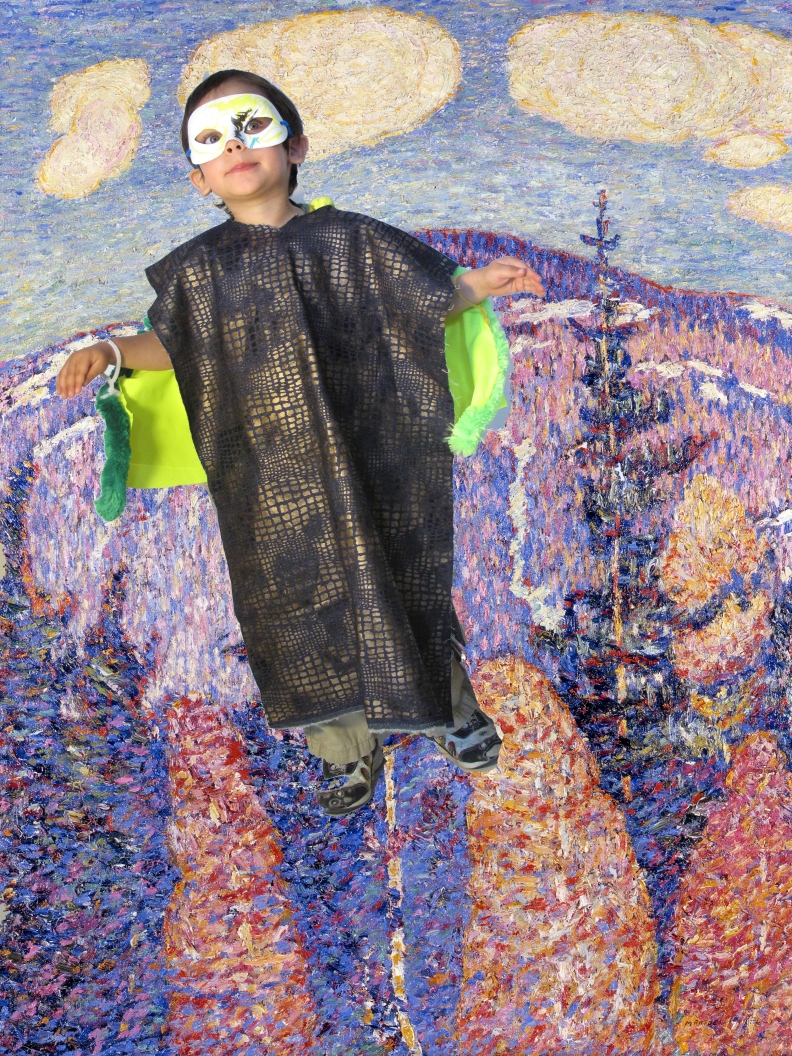 For Immediate Release:
May 1, 2012
Media Contact:
Nancy Colvin, 614.629.0303

Columbus Museum of Art Celebrates Adventure Out

(Columbus, OH) – The Columbus Museum of Art invites the public to celebrate Adventure Out Saturday, May 5, 10:00 am – 12:30 pm. In the galleries, experienced facilitators will guide playful conversations with CMA's collection. In the studio, families can participate in a special exploration project. Adventure Out is made possible by funding from JPMorgan Chase Foundation.
The Columbus Museum of Art and The Schoenbaum Family Center at Weinland Park, affiliated with The Ohio State University, have partnered to launch Adventure Out. The program facilitates deep exploration for preschoolers through intersections with the Museum's collection and an open-ended creative project. Museum educators co-plan with each classroom's teaching team then implement a week-long class visit during which students record their discoveries in video, written response, and photography.
Students also have the opportunity to visit CMA and participate in a hands-on, interactive experience with art. Each classroom also visits a new gallery station designed specifically for them around a work of art that aligns with their in-class explorations. The strategies and outcomes of Adventure Out are shared with both the early childhood education and museum education fields via conference presentations and CMA's YouTube channel.
The Columbus Museum of Art creates great experiences with great art for everyone. The Greater Columbus Arts Council, Nationwide Foundation, Ohio Arts Council, and the Charlotte R. Haller, Lewis K. Osborne, and Robert B. Hurst funds of The Columbus Foundation provide ongoing support. CMA and the Museum Store are open Tuesday through Sunday from 10:00 am to 5:30 pm, and until 8:30 pm every Thursday. The Palette Express is open Tuesday through Friday from 11:00 am to 2:00 pm and Saturday and Sunday from 11:00 am to 4:00 pm. For additional information, call 614.221.4848 or visit www.columbusmuseum.org.
# # #