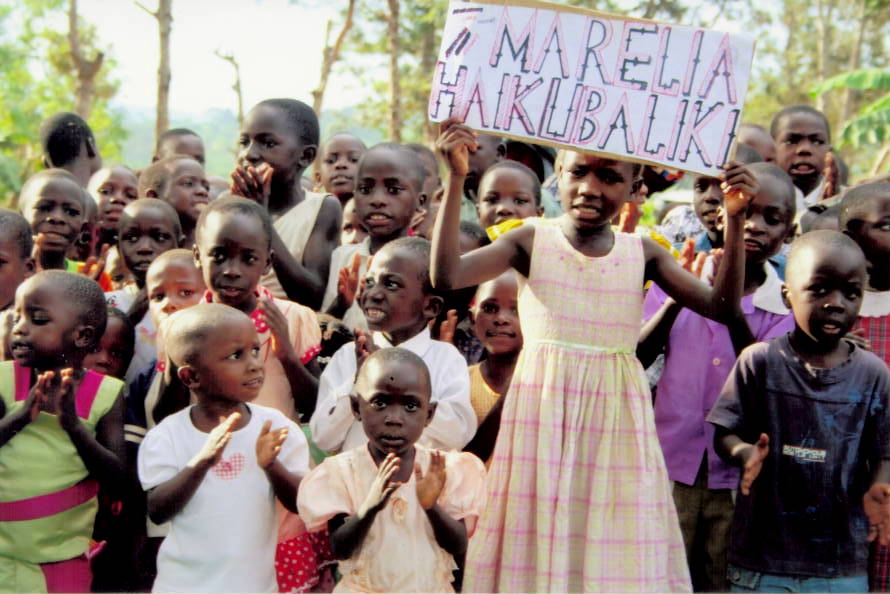 These African children hold a sign that says, "Malaria is Unacceptable."

These African children hold a sign that says, "Malaria is Unacceptable."
Saint Louis, MO—Less than two short years ago, malaria killed a child in Sub-Sahara Africa every 30 seconds. That's 2,880 deaths each day and over 1 million deaths per year—from a completely preventable disease.
In an effort to eliminate malaria deaths in Africa, the Lutheran Church—Missouri Synod and Lutheran World Relief joined the United Nations Foundation in 2011 to create the Lutheran Malaria Initiative (LMI). LMI's aim is to raise $45 million to help end malaria deaths by 2015.
Since its creation in June of 2011, LMI and other malaria-fighting organizations have made incredible strides; in fact, the disease's death toll has slowed to one life every 60 seconds. Although one death per minute is still unacceptable, those small increments of time are making big differences and have saved approximately 170,000 lives last year.
"We're at a critical moment in the fight against malaria," said Lutheran Malaria Initiative Director Martha Mitkos. "Through the grace of the Holy Spirit, our efforts are working, but we must continue to push."
This push to end malaria will be felt in full force next week as the world recognizes all those who are facing the effects of malaria on April 25, World Malaria Day.
A big part of World Malaria Day is the need to educate the world about malaria. In 2010, Lutheran World Relief President Rev. John Nunes and his wife Monique authored a children's book titled Little Things Make Big Differences to help raise awareness about malaria.
"Little Things Make Big Differences has been a wonderful conversation starter," said Nunes. "It inspires children to believe they too can help and it prompts adults to ask themselves what little thing they can do to make a big difference in the lives of our brothers and sisters in Africa."
In commemoration of World Malaria Day, Concordia Publishing House (CPH) will donate $2.00 from each copy of Little Things Make Big Differences purchased during the week of World Malaria Day (April 23–27). These funds will help the Lutheran Malaria Initiative purchase treated bed nets for people in Africa, and the books will help parents, teachers, and many others create awareness in children and adults alike.
"We are so humbled by CPH's willingness to partner with the Lutheran Malaria Initiative in creating awareness about the thousands of Africans dying every day from malaria," said Nunes.
Buying the book is one way that the world can get involved. Another way to stay involved is by praying each day for those affected by malaria.
In recognition of World Malaria Day, Lutheran organizations around the globe are taking a respectful minute of silence at 2:40 p.m. for each of the 1,440 people who will die that day from malaria. Organizations will then recite the Lutheran Malaria Initiative prayer which can be found at lcms.org/lmi.
Learn more about the fight against malaria and the book Little Things Make Big Differences at cph.org/stopmalaria or by calling 1-800-325-3040.
# # #
Resource Links:
Watch a video from LCMS President Rev. Matthew Harrison and Lutheran World Relief President Rev. John Nunes: http://youtu.be/ofLMnI_c83A
Learn more about CPH's book Little Things Make Big Differences: http://www.cph.org/stopmalaria
Download the Lutheran Malaria Initiative prayer: http://www.lcms.org/lmi
Concordia Publishing House: http://www.cph.org
Lutheran Malaria Initiative: http://www.lutheranmalaria.org
The Lutheran Church—Missouri Synod: http://www.lcms.org
Lutheran World Relief: http://www.lwr.org
United Nations Foundation: http://www.unfoundation.org/
Tags:
Concordia Publishing House, CPH, Lutheran Malaria Initiative, LMI, Lutheran World Relief, LWR, The Lutheran Church—Missouri Synod, LCMS, Rev. John Nunes, President Matthew Harrison, Martha Mitkos, Little Things Make Big Differences, malaria, prayer, LMI prayer, minute of silence, book, children's book