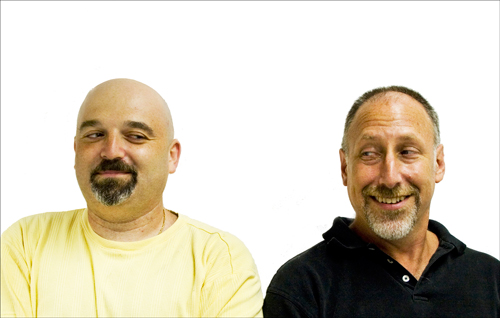 CHICAGO - crowdSPRING, the global marketplace for crowdsourced creative services, has been selected as a finalist for Best E-Commerce Site in the 2010 American Business Awards (also known as the Stevie Awards), one of the most coveted awards programs in the business community. crowdSPRING was also a 2009 Stevie Award winner for best product/service.

The finalists were selected from more than 2,700 entries across more than 40 categories. The winners of the 2010 Stevie Awards will be determined in final judging, and announced during a gala awards dinner in New York on June 21, 2010 at the Marriott Marquis Hotel. The American Business Awards are the only national, all-encompassing awards program honoring the efforts, accomplishments, and positive contributions of companies and business people worldwide.

"Being recognized as a finalist in the American Business Awards proves that we're doing exactly what we set out to do - we're changing the game for the little guy," said Ross Kimbarovsky, co-founder of crowdSPRING. "Never before have small businesses had access to this kind of amazing creative talent at a price they could afford, and never before have creatives around the world had access to this big of a pool of buyers."

Finalists were chosen by business professionals worldwide during preliminary judging. Members of the Awards' Board of Distinguished Judges and Advisors and their staffs will select Stevie Award winners from among the Finalists.

Based in Chicago, crowdSPRING offers logos, graphic design, Websites, marketing materials and writing services for small businesses. Buyers post their creative project and name their own price, then creatives submit their ideas,and buyers choose the one the one they like best. crowdSPRING's creative community of nearly 62,000 is made up of designers, illustrators, writers and photographers representing more than 170 countries. crowdSPRING also provides community tools, such as public profiles with feedback, ratings and stats, private messaging and portfolios. Currently crowdSPRING.com has nearly 200 open projects, a million entries to-date since launching its site in 2008 and 116 average entries per project.

"The Stevie Awards are like the Oscars of the business community," said Kimbarovsky. "We're ecstatic that crowdSPRING has been acknowledged by the Stevies for its service and for leveling the playing field for creatives."

For more information about crowdSPRING, visit www.crowdspring.com. To learn more about the world of design, digital creativity and business strategy, follow crowdSPRING's blog at http://blog.crowdspring.com/. crowdSPRING is also on Twitter at is http://www.twitter.com/crowdspring and Facebook at http://www.facebook.com/crowdspring.

About crowdSPRING:

crowdSPRING is an online marketplace for creative services ranging from graphic, Web and industrial design to copywriting services. For buyers, crowdSPRING is a place to post a creative project, name your price, watch the world contribute ideas and choose the one you like the best. For creatives, crowdSPRING is a global stage for creativity where title and experience don't matter. crowdSPRING is a privately held company based in Chicago. For more information, visit www.crowdspring.com.

About the Stevie Awards:

Stevie Awards are conferred in four programs: The American Business Awards, The International Business Awards, The Stevie Awards for Women in Business, and the Selling Power Sales Excellence Awards. Honoring companies of all types and sizes and the people behind them, the Stevies recognize outstanding performances in the workplace worldwide. Learn more about The Stevie Awards at www.stevieawards.com.