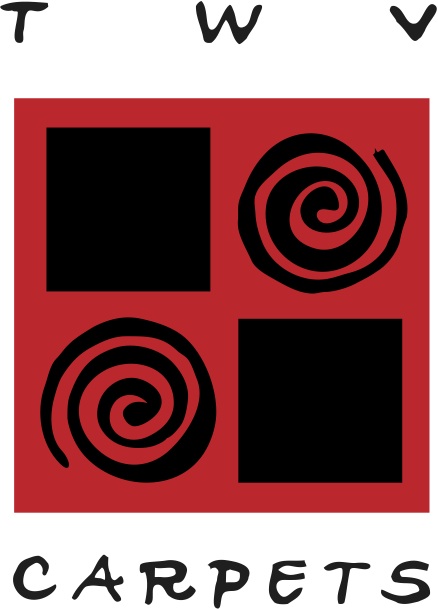 Tam Wimolvan Vidulich, interior architect and founder of Tam Wimolvan Vidulich carpets, today unveiled five, new distinctive rugs as part of the Chromaticac collection. The new area rugs are wonderfully versatile and include a bold palette of colors and intricate designs inspired by the natural flow of emotions and moods. Made with premium, sustainable and renewable 100-percent New Zealand wool, the new collection is a unique, Earth-friendly enhancement to any space.

"The new Chromatica collection functions as an eye-catching piece of art that is designed to easily blend into any home, office or hospitality area and create memories that last a lifetime," Vidulich explains. "Chromatica was the ideal opportunity to combine my experience as an interior architect, the weaving styles of my home region of Thailand and the emotional and physical changes taking place globally."

Ideal for designers, architects and consumers, the new Chromatica collection includes:

Tranquility: Boasting an elegant array of earth tones, the 6- by-9 area rug offers a stunning repeating design of solid-colored squares, lines and triangles combined together to form a unique, timeless pattern.

Grounded: Offered in a warm and cool color scheme, the sophisticated 6- by-9 area rug pattern of solids, striped, round curvy lines help make this carpet striking and luxurious. This area rug can coordinate beautifully in any area or stand alone in high-style.

Bubbly: This beautiful new design includes luscious oval shapes surrounded by well-designed loops mixed with playful edges. Offered in two tonal combinations of blue and brown, this 6- by-9 area rug offers a comfortable, yet dramatic dimensional effect.

Flighty: Attesting to quality and performance, the 6- by-9 area rug of organized lines and swirls present an exquisite design unlike any other. Offered in three companion colorways of Cardinal, Robin and Blue-Jay, the crisp, clean pattern suits any setting.

Woo-Hoo: Created in three different color pallets of red & orange, green & yellow and gray & gray, the 6- by-9 area convex area rug offers a refreshing, tasteful design of shapes and patterns to enliven any location.

Tam's carpets are woven using 100 percent New Zealand wool to offer an incredibly soft feel, touch performance and easy maintenance that lasts for years. Each rug is cut-piled, hand-carved and hand-tufted to ensure the highest quality. For clients looking for additional solutions, customized sizes and colors are also available

To view the collection, shop online or for additional information, log on to www.TamsCarpets.com or visit Tam Wimolvan Vidulich Carpets at 1946 W. Montrose, Chicago, IL.

About Tam Wimolvan Vidulich:
Tam Wimolvan Vidulich Carpets, by interior architect Tam Wimolvan Vidulich, is a Chicago-based area rug business, founded in 1999. The Gallery offers an exclusive range of authentic 100 percent New Zealand wool rugs that are architecturally distinctive and feature an array of colors, shapes, textures and patters. All collections can be customized by size and color. Tam's commitment to customer satisfaction has allowed her to become a leading source for livable area rugs nationwide. To view Tam's collections, please visit www.TamsCarpets.com.