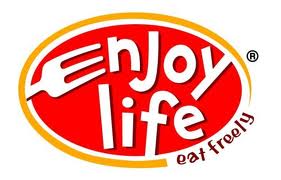 GoPicnic and Enjoy Life Foods Partner to Bring SunButter + Crackers to Consumers

GoPicnic and Enjoy Life Foods Partner to Bring SunButter + Crackers to Consumers
GoPicnic® Brands Inc., the award-winning Chicago-based leader in great-tasting, ready-to-eat balanced meal solutions, and Enjoy Life Foods, the leading allergen-friendly brand in the Supermarket and Natural Foods stores, announced today the launch of their revolutionary new SunButter® + Crackers, a no-refrigeration, no-preparation meal that is also vegan, gluten-free and free of seven common allergens: wheat, peanuts, tree nuts, dairy, eggs, fish and shellfish.
SunButter + Crackers includes individually packaged portions of SunButter® Creamy Sunflower Seed Spread, Crunchmaster® Multi-Grain Crackers, Enjoy Life® Mountain Mambo® Seed & Fruit Trail Mix, Niagara Natural™ Simply Fruit Tropical Bites and Enjoy Life® Double Chocolate Crunchy Cookie. An excellent balanced meal option for lunch, dinner or anytime, SunButter + Crackers has only 490 calories, with 9g fiber and 12g protein.
"We understand the challenges people with food allergies and intolerances face, which is why GoPicnic and Enjoy Life Foods went to great lengths to create a meal that is not only convenient for people requiring special diets but taste great," said Julia Stamberger, CEO and president of GoPicnic. " We created SunButter + Crackers on popular demand from customers who rely on us for delicious, wholesome meals that are safe for people with multiple allergies."
SunButter® + Crackers is the sixth gluten-free meal in GoPicnic's line-up of ultra-convenient menus, all under 500 calories per meal. All GoPicnic meals are completely free of artificial colors and flavors and contain no trans fats, high fructose corn syrup or added MSG. All 30 of Enjoy Life Foods products are free of the eight most common allergens, including wheat/gluten, dairy, peanuts, tree nuts, egg, soy, fish or shellfish. Enjoy Life products are also made without casein, potato, sesame and sulfites.
"The number of people living with food allergies continues to grow and the demand for great-tasting allergen-friendly foods continues to rise. Enjoy Life Foods and GoPicnic are taking the necessary steps to significantly improve the accessibility to healthier allergen-free products that are ideal for on-the-go lifestyles, making it easy for people with allergen sensitivities to safely enjoy a satisfying meal outside the home," said Joel Warady, Chief Marketing Officer of Enjoy Life Foods.
The new SunButter + Crackers meal is the ultimate solution for travel, office, outside activities and anywhere that requires a quick, nutritionally balanced meal. The new SunButter + Crackers meal is compact enough to slip into a laptop bag or purse. SunButter + Crackers are now available nationwide at food, drug and mass retail stores, online at www.GoPicnic.com and www.Amazon.com. It has a suggested retail price of $4.99.
About GoPicnic® Brands Inc.
GoPicnic® Brands Inc., founded in 2006 by Julia Stamberger and headquartered in Chicago, is the pioneer and leader in nutritionally balanced, portable and delicious ready-to-eat meals that have the added convenience of being shelf-stable, with no refrigeration or preparation required. GoPicnic Brands also develops unique food brands, including Sweet Perry Orchards, Copper Cowbell and Professor Zim Zam's Extraordinary Sweets. GoPicnic meals and branded products are growing rapidly across retailers nationwide, including grocery, mass market, convenience stores, newsstands, hotels, and colleges & universities.
GoPicnic Concept Labs is a sister company to GoPicnic Brands Inc., and specializes in innovative custom meal solutions for airline travelers, athletes, event planners and other markets where tasty food solutions are desired. GoPicnic Concept Labs' food brokerage, GP Emporium, represents more than 50 top quality manufacturers of tasty and innovative products including great options for a-la-carte and tray set-ups along with foodservice solutions. For information about GoPicnic Brands, Inc. and GP Concept Labs, Inc., email sales@gopicnic.com or call 773.328.2490. Join Friends of GoPicnic on Facebook or follow GoPicnic's stream on Twitter.
About Enjoy Life Foods?
Since 2001, Enjoy Life Foods has remained committed to providing consumers with gluten-free and allergy-friendly foods of the highest quality. Standing strongly behind their promise of "Taste, Trust, Love," Enjoy Life manufactures a wide variety of cereals, cookies, granolas, snack bars, bagels, trail mixes, chocolate chips, and chocolate bars for the millions of Americans living with food allergies, lactose intolerance, and celiac disease. In addition to being free of the eight most common allergens (peanuts, tree nuts, eggs, milk, soy, wheat, fish, and shellfish), Enjoy Life guarantees that all products are made in a dedicated nut and gluten-free facility. Visit them online at http://www.enjoylifefoods.com, on Facebook at "Enjoy Life Foods," or on Twitter at "ELFCeo."