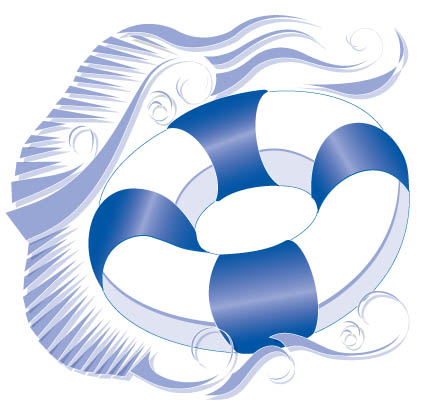 Fort Lauderdale, Fla
-- Halloween is now the second most expensive holiday and with the weight of the US economy becoming more and more taxing, families are taking notice of their unnecessary spending, especially when it comes to Halloween. The top financial literacy leaders at
Consolidated Credit Counseling Services, Inc.
offer tips on how to cut costs and stay within budget.
According to National Retail Federation's 2011 Halloween Consumer Intentions and Actions Survey, Americans will spend $72.31 on costumes, candy, and decorations. This amount is up from last year's $66.28 and from 2009 when people spent $56.31. Total spending for the holiday is expected to reach $6.86 billion, the largest amount since the survey's nine year existence.
"Halloween was once an inexpensive holiday. Families made treats like candy apples, constructed costumes out of old bed sheets, and made their own spooky decorations. As stores stockpile all of the typical Halloween fare, find the time to sit down with your family and plan a budget for this trick or treat season," says
Howard Dvorkin
, CPA and founder of Consolidated Credit Counseling Services, Inc.
Here are some tips from Consolidated Credit's money experts to get you started:
* Use this opportunity to be creative and make Halloween costumes. The website
howcast.com
videos to show how to make popular costumes and decorations out of everyday household items.
* Buying unisex costumes leaves more options to reuse the Halloween costumes.
* Hold a costume swap with friends. This will cut out the price of new costumes ultimately cutting down Halloween spending.
* Repurpose old Halloween costumes. Take pieces of old costumes to create new ones. For example, a black cape from a batman costume can always double as a cape for a vampire costume.
* Start up a pumpkin bank or collection. Throw loose change into a pumpkin bank daily over the course of the year. Use the money to pay for Halloween expenses.
* Shop sales at the end of the season. It's never too early to start planning for next year. Many stores have sales for up to 90% off of items after the holiday is over. Use this opportunity to collect a few items to use for the following year.
About:
Incorporated in 1993, Consolidated Credit Counseling Services is a non-profit 5013 ( c ) organization that has provided educational assistance, budget planning, as well as credit and debt management programs throughout the United States. For more information about Consolidated Credit Counseling Services, Inc., go to http://www.ConsolidatedCredit.org.