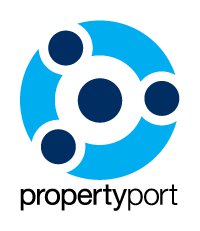 Tarrytown, NY- Conxeo has announced a major upgrade to its highly successful PropertyPort application.

This upgrade was made available to current clients in the First Quarter of 2011 and will be made available to all new clients going forward.

The web-based asset inventory and proposal management solution has been helping properties like the San Diego Padres, the St. Louis Rams, The Wilkes Barre Penguins and others track and manage their sponsorship assets.

The major upgrade includes the addition of a Customer Relationship Management (CRM) feature, new Billing reports, Workflow and Task Management, and a Sponsor Communications Portal.

"Many of our clients have been asking for a simple CRM solution where they could store their contacts, track their leads and review their sales pipeline," said Marc Potvin, Director of PropertyPort. "We took those suggestions and went one step further by allowing our clients to not only track Sponsorship sales, but Ticket sales as well."

The new Billing reports will greatly help a property's accounting department. "As long as the data is being captured in PropertyPort, we can easily report on it!" said Potvin.

Barton further explained that "the communications portal allows for properties to easily communicate with sponsors, leagues, vendors, affiliates, suite owners and more. The workflow management allows a property to easily define the steps needed to complete asset activation along with the key players associated with those steps."

Brad Barton, the Chief Executive Officer of Sponsor Direct, said, "We are extremely proud of the PropertyPort application. With our solution, our clients have had great success managing their sponsorship assets, creating proposals and recap reports in minutes and having their sponsorship program in one central location. The addition of the CRM system moves us closer to being the one-stop sponsorship solution for properties."

Conxeo continually looks to implement new PropertyPort features that will help sponsorship sales teams maximize their sales, improve their communications, and work efficiently. Another major release is planned for Summer 2011.

About Conxeo

Conxeor is a cloud-based software solutions provider committed to helping businesses make better connections with their constituents through web-based process management solutions. One of Conxeo's products, SponsorPort, supports a host of clients across all sectors of the Fortune 200. The PropertyPort application has clients ranging from professional and minor league sports teams to fairs, festivals and others. www.conxeo.com

PropertyPort is a web-based solution that helps properties such as sports teams, fairs, and festivals manage their sponsorship assets and their sponsorship relationships. This software tracks assets such as signage, ticket backs, media placements, hospitality tents, allowing sponsorship sales teams to create proposals and recap reports and provides oversight reporting to sponsorship sales executives and management.