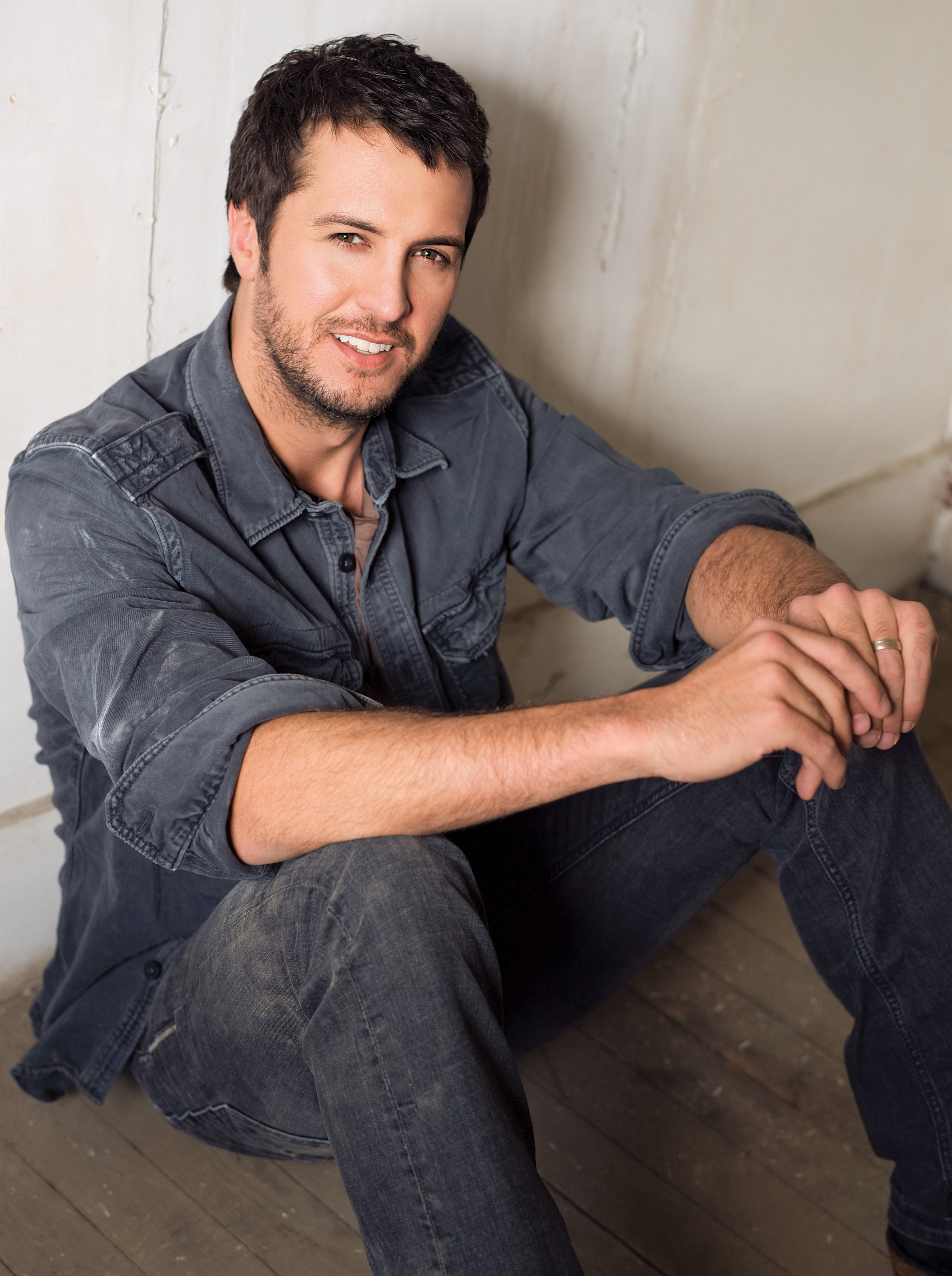 NASHVILLE - The Nashville Alliance for Public Education, along with the Country Music Association and the Nashville Symphony will host a concert Tuesday, Feb. 1 (6:30 PM/CT) to celebrate the return of the city's world-class Schermerhorn Symphony Center and the development of our next generation of world-class musicians and performers during the second Keep the Music Playing All Stars Concert presented by SunTrust Bank.

Capitol Records Nashville artist Luke Bryan will host the event and perform with Nashville School of the Arts guitar student Sam Hunter. Bryan is currently enjoying the tremendous success of his Gold album, Doin' My Thing, which contains his co-penned, No. 1 hits "Do I" and "Rain Is A Good Thing." Bryan, who will be on tour this year with Rascal Flatts and Tim McGraw, was a 2010 CMA New Artist of the Year nominee and is a member of the CMA Board of Directors.

"Music education in Nashville is important to us," said Bryan, who serves on CMA's Artist Relations Committee. "Each one of us was inspired by someone who took an interest in our own desire to play music and who gave us their support. I'm looking forward to spending time with some of the students and seeing firsthand their passion for music. All it takes is opportunity - and the right tools - to help them reach their goals."

The All Stars Concert will feature a variety of musical styles from the most promising arts programs in Metro Nashville's 139 elementary, middle, and high schools. Performers include the Croft Middle School Orchestra, Dupont Tyler Middle School Advanced Band, Jones Paideia Elementary Super Stars, Martin Luther King Jr. Magnet Orchestra, Nashville School of the Arts Jazz Band, the Pearl-Cohn High School Choir, and a special lobby performance by Mount View Elementary School Renaissance performers.

"We are very proud of the Keep the Music Playing program's success, and this concert is the ultimate celebration of CMA's efforts to improve the quality of music education in Nashville," said Pam Garrett Tidwell, Executive Director of the Nashville Alliance. "This concert will put on display the many musical talents of Metro Nashville's public school students, and it is direct proof of how students can reach their potential when provided with the necessary resources."

The Nashville Alliance has partnered with CMA's Keep the Music Playing program since 2006 and has provided more than 4,000 musical instruments and music labs for nearly 70 Metro public schools. To date, the program has raised more than $4.7 million from the proceeds of the annual CMA Music Festival to purchase much-needed musical instruments and equipment. In 2010, CMA donated more than $1.4 million to the effort, which includes a $1 million endowment ($200,000 annual contribution) of the Country Music Hall of Fame and Museum's "Words & Music" program, which assists language arts and music teachers with classroom instruction in the basics of songwriting.

"Putting instruments in the hands of children is one of the most important initiatives undertaken by CMA on behalf of our artists," said Steve Moore, CMA Chief Executive Officer. "Supporting music education is an investment in the future. Metro students who participate in arts programs have a 95 percent graduation rate and access to scholarships. These music students care about how music is made and where it comes from. They are our most ardent ambassadors."

The Keep the Music Playing All Stars concert is free to students' families and schools through the generous support of SunTrust Bank.

CMA Music Festival is an unparalleled music experience celebrating America's music. The event brings the community together with fans from around the world. In June, the 2010 Festival attracted a record-setting 65,000 fans daily from all 50 states and 26 nations. For the first time, each night at LP Field for the star-packed nightly concerts sold out in advance. The impact on Nashville was undeniable. According to the Nashville Convention and Visitors Bureau, direct visitor spending generate by the Festival totaled more than $23 million.

Celebrating its 40th Anniversary this year, dates for the 2011 CMA Music Festival are Thursday through Sunday, June 9-12. Four-day ticket packages are on sale and fans can purchase tickets through Ticketmaster at Ticketmaster.com or 1-800-745-3000. Tickets can also be purchased through CMAfest.com or 1-800-CMA-FEST. Ticket prices are based on the level of seating at LP Field for the Nightly Concerts, and range from $115 to $325 plus handling fees. Fans should order their tickets now to guarantee their place at what USA Today named "the crown jewel of Country Music festivals."

For the latest information about tickets and artists appearing at 2011 CMA Music Festival, and more, visit www.CMAfest.com. Sign up for CMA Exclusive, the official eNewsletter of Country Music, where fans get connected to Country and receive exciting updates about your favorite artists, contests, free stuff, and more. Join the free CMA Mobile Community by texting CMAINFO to 66937 (standard text rates apply).

About the Nashville Alliance for Public Education
The Nashville Alliance for Public Education was established in 2002 by a group of corporate and civic leaders with the goal of improving public education for Nashville's 78,000 school children. Working in partnership with Metro Nashville Public Schools, the non-profit group invests private community resources in areas of need that accelerate student achievement. Since its inception, the Nashville Alliance has raised approximately $22,000,000 to advance student success in key academic areas such as language arts, music, math, science, and teacher professional development.