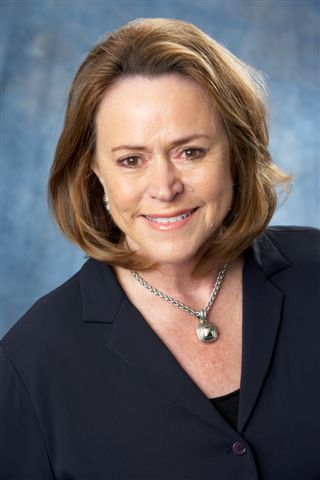 DENVER - CPEP, Center for Personalized Education for Physicians, announces the election of the 2012 officers of the board of directors.
"The CPEP Board continues to attract talented and experienced professionals who
share our vision to help doctors provide better care. I'm so excited to have these individuals and the rest of the talented board of directors leading us as we focus on important strategic initiatives in technical skills assessment, clinical practice reentry, and expansion of service to a broader spectrum of healthcare professionals," said Beth Korinek, chief executive officer.
Those elected as officers to the board of directors include Anne R. Cox, J.D., general counsel of COPIC; Thomas K. Henthorn, M.D., chair of the Department of Anesthesiology at University of Colorado School of Medicine; and Steven J. Summer, M.B.A., president and chief executive officer of Colorado Hospital Association.
Ms. Cox has served on CPEP's board since 2005. In addition to her work for COPIC, Ms. Cox has served as an advisory director for Doctors' Care and director for the Health Section of the Colorado Bar Association. She has served as COPIC's representative on Colorado Medical Society committees organized to propose legislation for patient safety, maintenance of licensure, and professional review. She presently serves on the Activities Committee for the Physicians Insurance Association of America. She will retire from COPIC this spring.
According to Ms. Cox, "CPEP serves a vital public interest by assessing the current clinical skills and professional knowledge of practicing physicians, and identifying programs for addressing any deficits. By this means, physicians practice safer medicine with greater confidence. Medical licensing boards, hospital medical staffs, and physicians reentering practice after a time of inactivity rely on CPEP to evaluate healthcare providers in a comprehensive and objective way. No organization can demonstrate a better record for reaching the right results. Service on the CPEP Board is my opportunity to contribute to healthcare in a meaningful way."
Dr. Henthorn, president-elect, has been an active member of the board for six years. Hehas become very involved in physician educational efforts at many levels, including those of practicing physicians in the community. The latter activities were significantly more successful with the involvement of CPEP. Thus a loose partnership was formed with CPEP which has been strengthened over the years through joint efforts with Department of Anesthesiology faculty to develop newly acquired simulation lab technologies for both evaluation and teaching.
Dr. Henthorn states, "I am particularly excited to serve on CPEP's board in these times when medical and hospital practices are being asked to perform to higher accountabilities, efficiencies, and quality. CPEP could play an important role, beyond its traditional mission, in helping healthcare achieve these goals. I hope to support the board and staff identify and operationalize these opportunities."
Mr. Summer joined the board in 2011 and has been elected as board treasurer. In addition to his leadership role with CPEP, Mr. Summer serves and has served on numerous Colorado and national committees including a member of Colorado's Blue Ribbon Commission on Health Care Reform, executive committee of Center for Improving Value in Health Care (governor appointed), and American Hospital Association (AHA) Area Wage Index Task Force.
Ms. Korinek says of Mr. Summer, "Since joining CPEP's board, members quickly came to rely on Mr. Summer's business acumen and financial expertise. We are thrilled that he graciously agreed to accept a leadership role as CPEP's Treasurer in 2012."
CPEP, Center for Personalized Education for Physicians, was created in 1990 with a single, clear purpose: to provide the in-depth information and educational slutions needed to address physician performance concerns. As an independent not-for-pofit, CPEP is uiquely positioned to provide comprehensive assessments in an objective, neutral environment. More than 2,000 healthcare professionals in 61 medical and
surgical specialties have participated in CPEP's various programs. While the majority of participants ae physicians, CPEP also serves other healthcare professionals including pdiatrists, physician assistants, and advanced practice nurses.