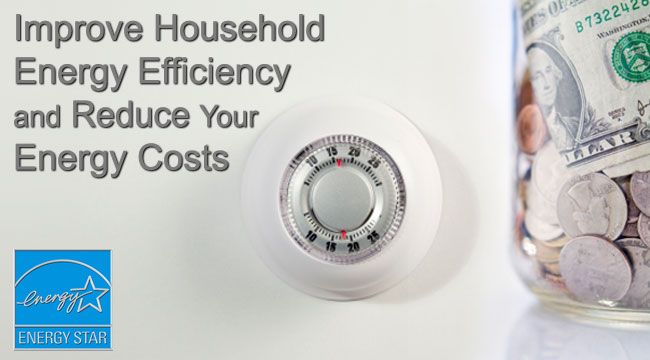 Increasing the HVAC efficiency in a house or commercial building can save a lot of money, if the right steps are taken. The first step is to figure out where the home or building is lacking. This can be done by doing a walkthrough of the home to pinpoint problem areas that could use a repair or upgrade. Here are the top four ares to assess in a home or building:

Air Leaks
Feel around electrical sockets, window and door frames, baseboards, and wall-mounted air conditioners for drafts. Walk around the outside of the home and inspect anywhere that two different building materials meet — like windows, as well as joints and seams — looking for cracks that may leak air. Knowing where the air is leaking will help an HVAC professional, who can then seal up the leaks to improve energy efficiency.

Insulation
If the walls and attic are insulated below the minimum recommended amount, there could be lost energy, even if all the cracks and air leaks are fixed. Examine the tightness of the attic hatch and take a look around the attic itself. An HVAC professional can perform a thermographic inspection to determine wall insulation levels. The bottom line is that it is difficult to have too much insulation, so having an HVAC technician upgrade or add to insulation is nearly always beneficial.

Cooling and Heating Equipment
Every year, at the beginning of the cooling or heating season, inspect the HVAC equipment. Check filters and replace them as needed. If the equipment is more than 10 or 15 years old, it likely will be worthwhile and cost effective to replace it and enjoy greater efficiency. An annual maintenance check by a trained HVAC professional is highly recommended.

Lighting
The average home allots 10 percent of the electricity bill to lighting costs. Do a lighting inspection by examining wattage and brightness. There may be 100 watt light bulbs where a 60 or 75 watt bulb would suffice. Also, consider compact fluorescent bulbs.

Crawford Services provides heating, air conditioning and plumbing services to all of North Texas. is committed to its Dallas, Texas. Crawford Services has a DFW customer base with 24-hour, 7-days-per-week customer service to ensure your calls and needs are met in a professional and timely manner.