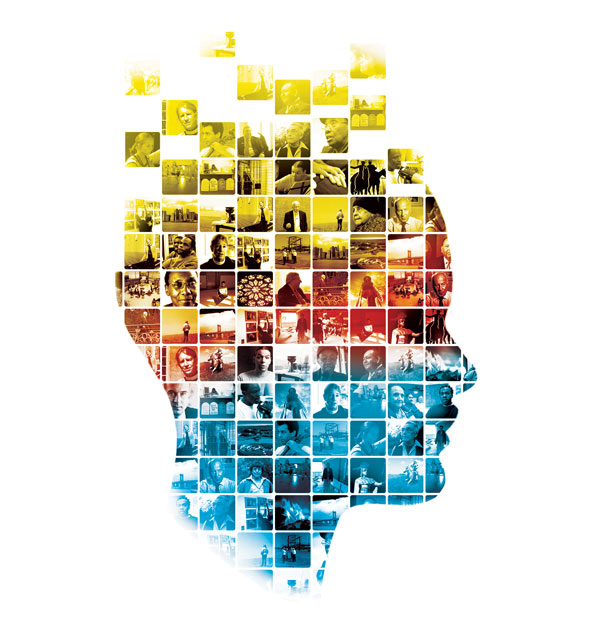 OKLAHOMA CITY, OKLA. - Creative Oklahoma announces the premiere of its second film in the ReCreating America public television series, Reinventing Yourself, with award-winning producer David Kennard of San Francisco-based InCA Productions.
This one-hour film, Reinventing Yourself, premieres statewide on May 3, 2012 at 9 pm on Oklahoma Educational Television Authority (OETA). The film tells the story of individuals who decided to start life all over again - re-shaping their work, their relationships and their world-view. The story of Governor Anoatubby and his work as the leader of the Chickasaw Nation, and as a mentor to second and third generation Chickasaws, is featured in the film.
"Governor Anoatubby's creative leadership of the Chickasaw Nation is an important Oklahoma story of innovation and resilience. His life example of nurturing the imaginations and ideas of young Chickasaw artists and young professionals like composer Jerod Tate, provides inspiration for us all," said Creative Oklahoma president, Susan McCalmont.
In 1987, the Chickasaws were facing very different circumstances than those that exist for the Chickasaw Nation today. Anoatubby had a vision for the entire Chickasaw Nation, and ran for Governor that year. In the ensuing 25 years, his mantra - you learn by teaching - has helped individual Chickasaw people develop their creativity and to build a stunningly successful society. Chickasaw composer Jerod Tate is just one of the people to have benefited and the film features Tate passing his wisdom to a new generation of young artists.
To view a trailer and for more information, please visit Creative Oklahoma's website at: http://stateofcreativity.com/initiatives/films/reinventing-yourself/
This is one in a series of films on creativity, produced by InCA Productions, in association with Creative Oklahoma and presented to the Public Television Network by OETA Oklahoma and NETA, the National Educational Television Association. Creative Oklahoma partnered with InCA Productions and OETA on its first national public television documentary, ReCreating America: Creativity & Learning, for statewide distribution in 2009. ReCreating America aired nationally in April 2010. For more information on ReCreating America, please visit http://stateofcreativity.com/initiatives/films/recreating-america/
Formed in 2006, Creative Oklahoma is a statewide non-profit organization advancing Oklahoma's creative economy through creativity and innovation based initiatives in education, commerce and culture. The mission is to transform the state of Oklahoma through projects and collaborative ventures that help develop a more entrepreneurial and vibrant economy and an improved life quality for its citizens. For more information please visit stateofcreativity.com
###
Media Contact:
Meg Jackson
Communications Coordinator
Creative Oklahoma
405.232.5573