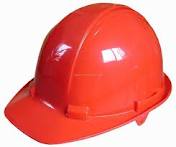 Online shopping has become a trend among buyers who indulge in bulk shopping and those who buy in singles. Unlike in pre-internet times when building tools used to be bought from land-based stores that demanded a considerable legwork, the emergence of the Internet has radically centralized the entire thing, from what it used to be. Builder's Buddy, a premier supplier of premium-quality building contractors' tools, now enable home-based shopping. To top it all, shopping of smaller items like
safety helmets
to bigger ones like spades and trowels are all delivered home by the company men for free.
Builder's Buddy is one of those very few companies that actually offer a free shipping to the buyers who purchase products over £50 in one go. This is indeed a privilege for the buyers who otherwise have to pay for the transportation cost. With Builder's Buddy, buyers can enjoy the prerogative of shopping from home at no extra cost. Goods are delivered at the doorstep of the given address on payment of just the price of the items. So, even buyers picking
men at work sign
units in a bundle can enjoy free home delivery without incurring extra expenses.
However, the offer has certain limitations. Builder's Buddy is offering the service for free only above the benchmark of £50. So, if a buyer purchases goods that cost anything lower than the premeditated figure, transportation cost on the behalf of the company needs to be paid. A standard of £10 is charged from all buyers whose order is worth anything below 50. The amount charged as carriage expense remains the same for all destinations. Same for the offer, buyers from all parts of Manchester can avail a free delivery service over £50, on all goods, from safety helmets to janitorial products.
The company also supplies a range of cleaning products, drain products, first aid items, fire safety tools, gardening equipments and a miscellany of other instruments.
For more information on safety helmets, visit: http://www.builders-buddy.co.uk/