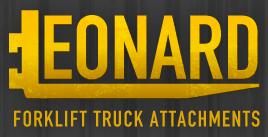 During the last decade, goods distribution companies have increased high on count, keeping parity with the escalating demand of other entrepreneurs. E.V. Leonard, one of the most trusted sources of forklift truck attachments of UK has risen to the situation as always. The company has refreshed its collection of accessories to make all kinds of items of utility available to the mass. The company that has been depended upon for more than forty years already offered a wide range of forklift fitments that serve all the major and minor purposes for the goods distribution industry.
Currently, the company is a hot site to obtain all kinds of old and brand-new forklift accessories that have made their way into the market. Already brandishing a congested customer base of 14000, the company is on its way to thicken the crowd further with its stock of quality and bespoke items. As a part of its offerings, the company has also brought in skips of variable size and shape. The tipping hopper is another significant addition to its already-expansive inventory.
These auto-release hoppers are great fitments for forklift trucks to dispose of waste materials easily. Made of sturdy stainless steel, the items are built for constructional and industrial purposes. The automated process is specially added to include a level of safety during the operation. Skips with a capacity of 250 liters have been brought into the company's list of products. The units are fitted with a push handle and a couple of swivels to facilitate usage. Castors have been subsequently introduced to help the users get a replacement for their skip wheels. With plain bearings, these wheels are tough and well-built so that they can shoulder the heavy weight of the skip containers and the content inside.
Aside all the bespoke and latest forklift truck attachments, E. V. Leonard is now offering brown rock salt at a never-before price. With a reduction of $1 per sack, it can be said that the price is quite competitive for the rival firms.
For more valid info on forklift accessories, visit: http://www.evleonard.com/