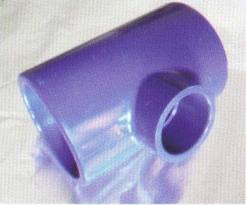 Phoenix Pipeline System Limited, an underground drainage system equipment supplier nestled in Bury, UK, has launched a new range of products. The company website is the most authentic source of information on this new array of products. The company has recently announced the launch of this fresh lease of products through the news section of its website. The drainage pipes and fittings launched by the company range from 110 mm to 160 mm sizes. These
PVC fittings
include branch reduced tees, straight connectors, semi-elliptical gutters, single socket drainage pipes, unequal double socket junctions, single socket bends, square hopper spigot ends, back inlet bottle gullies to name a few.
The Greater Manchester based underground sewerage fittings supplier is proud to announce that all of the newly launched products come with Kitemark, a symbol of superior quality and impeccability. The company has done justice to its goodwill by launching these kitemarked ABS fittings. As usual, all their newly set afloat products comply with BS EN 1401 standards as well. One can easily take a look at these products by visiting the underground drainage section of their website.
Phoenix Pipeline System Limited has been serving the Greater Manchester region as an independent supplier of PVC fittings since their inception back in 2007. The company supplies a wide range of fittings and valves. However, the core sales and technical people in the company have over 40 years of industry experience. the much sought-after polyethylene range of products that the company offer include valve chambers, fusion fittings, hydrants and valves, couplings, and flange adapters. On the other hand, the drainage and ducting range offered by the company includes land drain, electric cables and duct chambers. There company also offers plastic plumbing systems.
By launching this new range of products, the company is now nurturing a hope that they can serve a greater section of
underground drainage
workers and concerned departments.
For more information on the products offered by Phoenix Pipeline System Limited, visit http://www.phoenixpipes.co.uk/