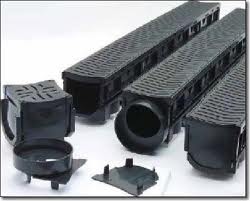 It has been more than 40 years that Phoenix Pipeline Systems have been striving hard to maintain its reputation of being the north's leading distributors of plumbing accessories and fixtures. An effective
underground drainage
system is of dire necessity when it comes to a residential or commercial construction. An unplanned system made up of cheap components does not last long and it is perhaps needless to mention that sorting out drainage problems calls for a colossal task. It is in view to this respect that the company offers high- quality pipes and many other accessories that not just work well for the drainage system but also find several usages in other sectors as well. In fact, the products offered by the Phoenix Pipeline Systems is in considerable demand in fields such as Civil Engineering, Mechanical and Electrical, Plumbing and Heating, Industrial and Geothermal.
The list of the offerings by the company appears to be an endless one with the primary ones, coming across as Flange Adaptors and Couplings, Flexseal Couplings and Adaptors, Galvanized Malleable Iron Fittings, Industrial Plastics, Polythene Pipe Systems for Water and Gas along with the other Plumbing accessories. As such, the two most essential form of add- on that are required in the Drainage system that is, the ABS fittings and the
PVC fittings
are made available in their best variety by the Phoenix Pipeline Systems.
The company experts are knowledgeable and skilled enough to make use of the advanced technologies in manufacturing the products. The customer service executives ensure hearing out the specific requirements of the clients in thorough details. Since, the commercial and industrial projects often require the accessories rather urgently; the company supplies them without crossing the deadline. As such, the items are delivered within not more than 2-5 days after the order has been placed.
Whether the items are meant to be applied for building the underground drainage or be implemented for other industrial purposes, Phoenix Pipeline System emphasise on the quality of the products more than anything else. Consequently, packaging is also done properly to prevent chances of damage to the fixtures while being transported.
For more information, visit: http://phoenixpipes.co.uk/