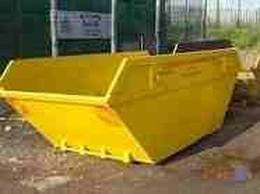 Quicky Skips, a Manchester skip hire agency has included a new agenda in their to-do list for next year. The company is all set to reach a benchmark of 98% recycling within the next year. Currently, the company recycles 89% of all the materials brought to their facility. The prime motto of the company is to get engaged in more eco-friendly activities and help businesses to dispose of and recycle industrial wastes easily. Quicky Skip currently recycle almost all sorts of industrial wastes including woods, metals, plastics, concrete, bricks, stone of all types and grades, sands, soils, electrical equipments, glass, paper and cardboard. The company religiously adheres to the existent regulations including WEEE (Waste Electrical and Electronic) Directive.
Quicky Skips is an integral vertical of WM Quinn Group, a multifarious organization offering environmental remediation services for clients spread across north-west of England and Greater Manchester area. The annual group turnover is £10,000,000 as of now and WM Quinn is one of the most revered environmental solutions providers. Quicky Skips, one of the many functioning wings of the group is dedicated to provide industrialist with cost-effective waste management solutions. Businesses that produce large amount of wastes on a regular basis are now largely benefitting from the
skip hire Manchester
services provided by Quicky Skips.
As a reward for their constant endeavor to help businesses with eco-friendly solutions, Quicky Skips is now considered as the top skip hire company in and around Manchester. The company has a huge 5-acre facility and aims to recycle at least 98% of wastes within 2013. The company delivers skips of all sizes from 2 yard baby skips for household usage to 40 yard skips for industrial usage. The company possesses all the required licenses and authorizations required for industrial waste disposal and recycling. The drivers in the company are professionally trained and are well-aware of the pertinent rules and regulations. The
Manchester skip hire
company ensures safe waste handling so that the environment and the citizens are not affected.
For more information of services offered by Quicky Skips or to get a quote, visit http://www.quickyskiphire.co.uk/ or call 0161-339-6678.