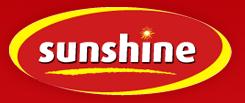 The confectionery industry of UK is on a constant enterprise to manufacture tastier and flavored candies that can appeal to the targeted children and adults. As the temptation of chocolates is no longer getting the regular buyers spell-bound, the manufacturers decided to bring in new products for a repeat sweet enchantment. Along came pick n mix that became an instant hit in the market. Big distributors like the Sunshine Snacks Ltd. are some of the first to stock up their inventory with these sweets and retail them to the mass.
The company is one of the first few who took the trouble of launching the sweets in their local market to check out the response of the buyers. As soon as the candies became a hot favorite among the children, Sunshine Snacks became one of the first few sources that sold out this range of candies. The distributor that has been operating for more than 15 years now has always been one of the chief updated suppliers to serve the mainland of UK. Aside offering over 5000 types of novelty and jar sweets, the company also sells pick n mix stand of various types.
Since, Sunshine Snacks distribute sweets in different retail stores, they have introduced these stands for appropriate showcasing of the candies. These racks are a great way of displaying the sweets. Transparent and bright in color, they are the perfect showcase to attract children and adults who happen to pass by the candy stores. The pick n mix range of chocolates and stands are some of its latest additions to the list of products. To make the sweets affordable to both single and bulk buyers, the company offers them packages like bags and mega packs.
Ideally suitable for the vegetarians, the sweets sold at Sunshine Snacks are all of great quality and top brands. The company also boasts of its huge collection of candies that make it one of the most sought-after sources of sweets and candies in the UK.
For more info on pick n mix sweets, visit: http://sunshinesnacks.co.uk/