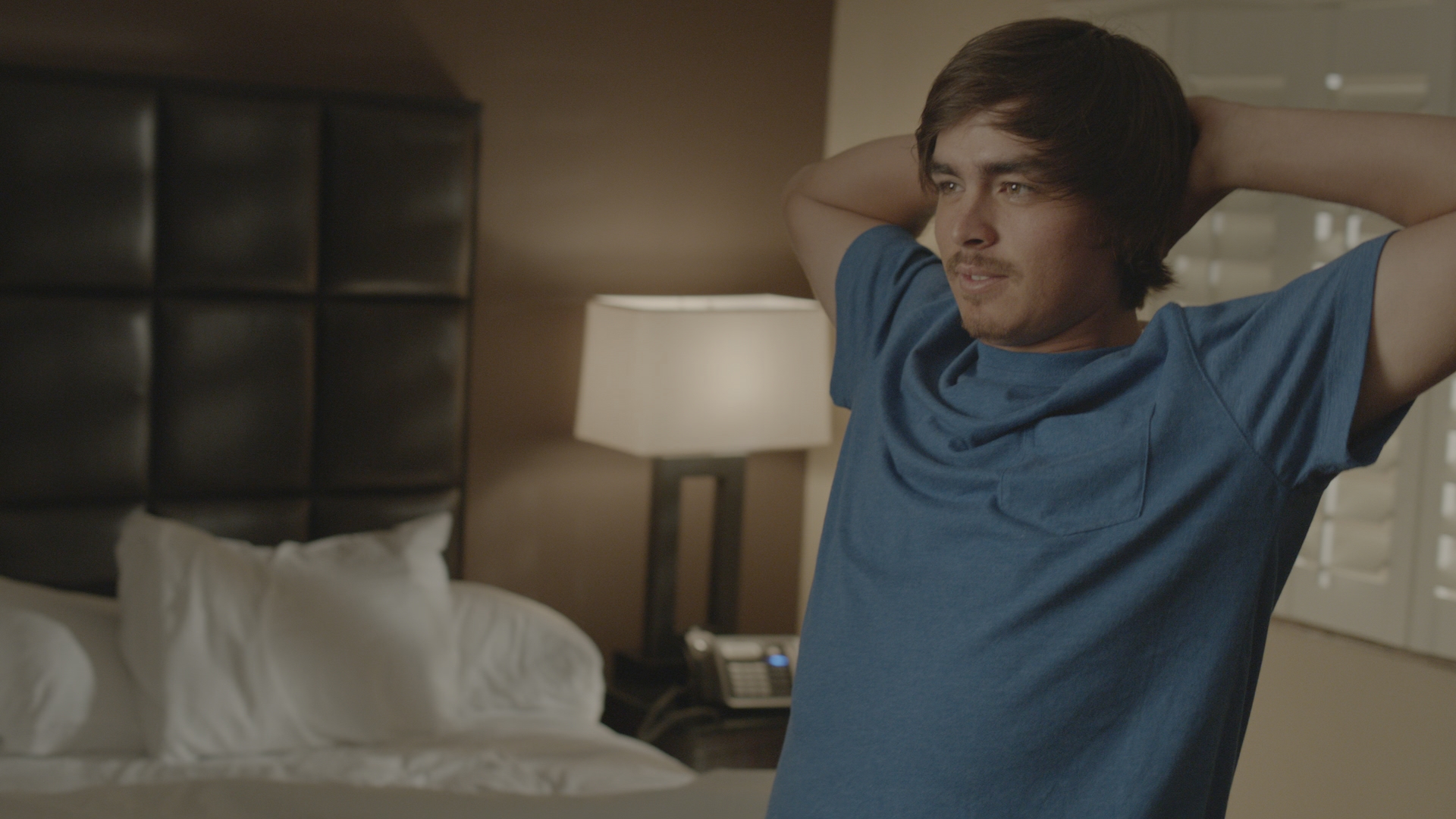 ATLANTA (May 4, 2012) – Crowne Plaza® Hotels & Resorts launched a multi-media advertising campaign starring PGA TOUR professional Rickie Fowler. The upscale hotel brand signed Fowler for the 2012 golf season and will execute a multi-channel campaign designed to elevate the fresh, contemporary spirit of Crowne Plaza Hotels & Resorts. One of the most recognizable and stylish golfers on the PGA TOUR, Fowler is appearing in television, print and online ads showcasing his unique personality. The broadcast spot titled "It's Good to be Rickie," brings to life the comfortable accommodations, numerous amenities and value propositions offered by Crowne Plaza Hotels & Resorts for business and leisure travelers alike.
The ad first aired on The Golf Channel and CBS on April 14 during a PGA TOUR tournament broadcast. The humorous and lighthearted ad spot reveals Fowler's stay at a Crowne Plaza hotel prior to tournament play – waking from a great night's sleep, enjoying an invigorating workout and dining on a breakfast made for champions. The ad also stars CBS golf analyst Ian Baker-Finch, a well-known voice in the golf world, who follows Fowler during his morning routine, providing play-by-play color commentary as if at a live broadcast from a golf tournament. After experiencing an up-close look at Fowler's stay at a Crowne Plaza hotel, Baker-Finch amusingly determines, "It's Good to be Rickie."
"We're excited to have Rickie on board to bring a colorful energy to our brand and to communicate with our avid golf consumers and business travelers about the advantages and rewards of staying with Crowne Plaza Hotels & Resorts," said Gina LaBarre, vice president, Americas Brand Management, IHG. "Many people travel for work – including professional golfers like Rickie Fowler – and they want to stay where they can get a good night's rest and have the amenities and services they need at their fingertips to feel restored and energized."
"A great night's sleep is critical to feeling refreshed and ready to perform at my best on the golf course," said Rickie Fowler. "Whether you're a pro golfer like me or have a more traditional job, you'll always feel ready for the day's endeavors when you stay at Crowne Plaza Hotels & Resorts."
Created with PGA TOUR Entertainment and independent creative director Bobby Appleby, the "It's Good to be Rickie" ad campaign will help reinforce the Crowne Plaza hotel brand's position as a preferred brand for business travelers, who are striving on the road to success or already pros in their field like Fowler, alongside the special tenets of golf and the Crowne Plaza® Invitational at Colonial. The print, digital and broadcast ads featuring Fowler will run through July 15 in support of the brand's PGA TOUR title sponsorship of the Crowne Plaza Invitational at Colonial. The ads will also highlight the brand's "Travel Bonus" promotion which offers guests $50 back when they stay two consecutive weeknights – showcasing that it's good to be Rickie – and anyone else who stays at Crowne Plaza Hotels & Resorts.
IHG is the Official Hotel and Resort Partner of the PGA TOUR, Champions Tour and Nationwide Tour. The 2012 Crowne Plaza Invitational at Colonial will be held May 21-27 at Colonial Country Club in Fort Worth, Texas, and Rickie Fowler has committed to playing in this year's tournament. The Crowne Plaza Invitational at Colonial is the longest running PGA TOUR tournament still being held at the original site. For more information, visit www.crowneplaza.com/invitational