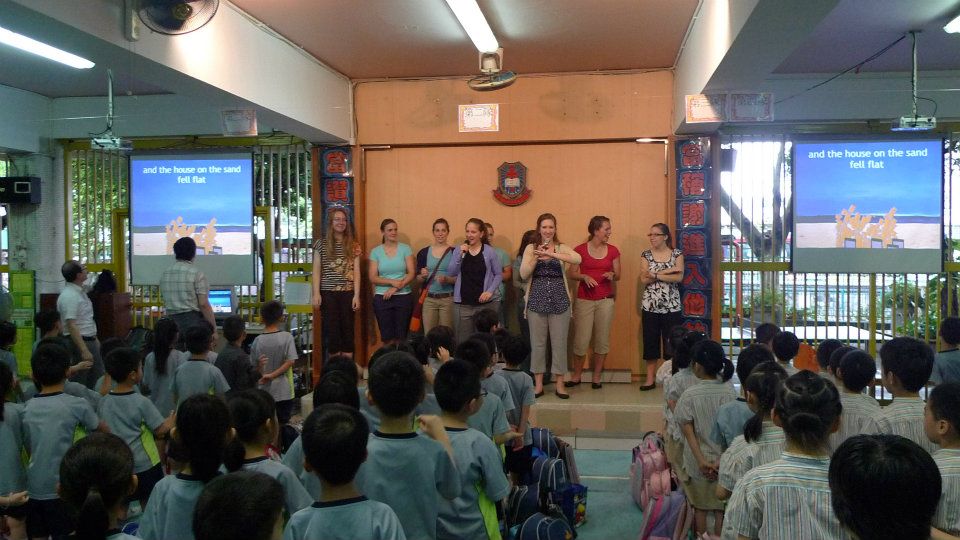 Nine Concordia University, Nebraska students recently returned from a mission trip to Hong Kong, China, May 9-20. The trip served as an opportunity for the students to teach about God at churches and primary schools around Hong Kong.
Throughout the trip, the Concordia mission team traveled to churches and different primary schools to teach Sunday School, lead assemblies, converse with students during recess times and participate in worship services. Even though some of the activities and church services were given in the Cantonese language, the team felt language was not a barrier.
"It is so exciting to know that wherever we go, no matter what we look like or sound like, we serve the same God," said Hannah Uden, a member of the mission team, about meetings with fellow Christians.
The team also had the chance to stay with host families in Hong Kong and get a sense of what it's like to live there every day. "The visit enlightened our perspectives on the Chinese way of living, as well as our own," said Lydia Pomerenke, a member of the team. "We came to the conclusion that the two cultures, Chinese and American, are not so different."
The Concordia mission team prepared for the trip by holding fundraisers. They held a raffle for students to win a home-cooked meal, and they sponsored a 5k run/walk in April. The team also completed training through recorded DVD sessions and manuals from The Lutheran Church—Missouri Synod World Mission program.
To read more and view photos from the trip, visit the team's blog at
http://missiontohongkong-cune.blogspot.com
.
---
Concordia University, Nebraska
, founded in 1894, is a fully accredited, coeducational university located in Seward, Neb. that currently serves over 2,200 students. Concordia offers more than 50 professional and liberal arts programs in an excellent academic and Christ-centered community that equips men and women for lives of learning, service and leadership.
###