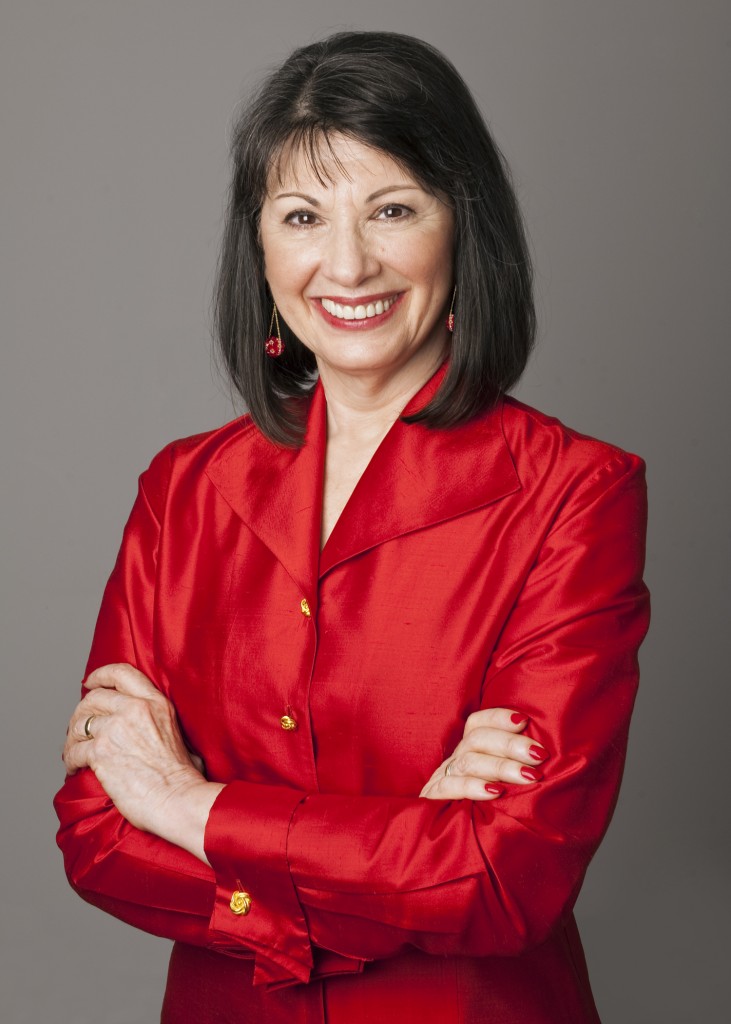 Los Angeles, CA April 18, 2012 –
From teen mother to CEO and President of Planned Parenthood; over 30 years and four books later; countless appearances and articles in everything from The New York Times, The Daily Beast, Truthout, NPR, MSNBC; Gloria Feldt, now retired from Planned Parenthood, will speak for The Daily Thrive's Ten Buck Talk series this Thursday, April 19.
As a trainer and leadership expert, Feldt asks women to use proven movement building principles to chart careers, break glass ceilings and change the world, and and urges them to start by taking personal responsibility for walking through the doors of power that have been opened for them.
Gloria reaches those who struggle with fear of speaking first, or speaking up at all; who work harder and longer yet feel insecure about their future; who fear taking initiative, but feel they could be more strategic; feel isolated, but resist asking for help.
About the Ten Buck Talks
The Ten Buck Talk, hosted by The Daily Thrive, is a series of public discussions and presentations that take place every other month aimed at providing robust conversations with successful women on the cutting edge of their careers. These talks complement the work of the Daily Thrive's Experts who are dedicated to raising the bar for women in the areas of finance, work-life balance, productivity, negotiation, technology, nutrition, and more.
What's the deal with the "Ten Bucks"? The $10 registration fee goes in part to the speaker, part to the Daily Thrive, and part to a charity named in advance by the speaker, so long as the charity benefits the social and/or financial well-being of women around the world. Speaker Gloria Feldt's charity of choice is the Women's Media Center, whose mission is to amplify women's voices in the media and change the conversation.
Ten Buck Talk Details and Registration
Thursday, April 19, 2012, at 4 p.m. PST/7 p.m. EST. For more info and to register, visit the Daily Thrive.
Gloria Feldt Background
While Feldt views this time in history as a pinnacle moment of possibility for women, the status quo is hyperventilating with a renewed vigor in the new War on Women with everything from the repeal of the Wisconsin Equal Pay Law, to Rush Limbaugh's slut talk, to the multi-pronged conservative efforts to repeal Rowe v. Wade, all designed to send us back to the mythical glory days when we were barefoot and pregnant and loved every minute of it.
Odds are if you were a woman growing up in Texas in the 50s with three babies by the time you were 20, the word "career" was not going to show up in your lexicon. But Gloria Feldt was different. And whether you know it or not, you were on her mind.
During the dozen years between her last baby, which coincided with the advent of the pill and a few short years later, the inception of Planned Parenthood, she earned her college degree, and was planning to teach.
She writes in her book No Excuses, Nine Ways Women Can Change How We Think About Power:
I found myself in a tiny windowless office donated to Planned Parenthood by the local bank, staffed only by me and my big-haired assistant, Mary, who had given herself the title "sexretary." I broke out in hives from the stress of knowing how much I didn't know about running the five family planning clinics over a dusty West Texas expanse. Before long, I fell headlong in love with the movement to bring birth control to women, and with it, the power to chart the course of our own lives.
About The Daily Thrive:
The Daily Thrive (www.thedailythrive.org) is the professional woman's go-to source for getting advanced learning on subjects that will raise their game in life and work. Founder Lisa Gates and her Daily Thrive Tribe have curated daily email blasts with real time coaching and feedback, as well as "Jam Sessions" or short self-study courses, plus a series of interactive, open-to-the-public teleconferences called "Ten Buck Talks" with women thought leaders, entrepreneurs and activists.
The team of Daily Thrive experts are Sara Caputo, MA of Radiant Organizing, and author of The Productivity Puzzle: What's Your Missing Piece; Mikelann Valterra, MA of Seattle Money Coach, and author of Why Women Earn Less: How to Make What You're Really Worth; Chrysula Winegar, MSc of Work.Life.Balance and When You Wake Up a Mother; Maria Schonder, MS of Harmony Nutrition, and Candy Zulkosky of My Tech Diva.
The Daily Thrive is a special project of She Negotiates Consulting and Training.