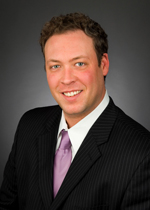 Jeff Knox, Lead Broker & Owner of The Dallas Real Estate Store is currently interviewing new and veteran real estate agents to become Colleyville Realtors with his residential firm.

Mr. Knox knows that in order for his firm to secure a good position in Colleyville real estate that he must first staff his team with experts who know the Colleyville housing market. Currently Mr. Knox's firm has developed and launched a website focusing only on buyers and sellers finding top representation in Colleyville.

Jeff says, "as the internet becomes more and more important to all aspects of residential real estate, we must evolve as a company in order to service our clients and potential clients to the best of our abilities. To make sure we continue our high level of service to both our buyers and sellers in Colleyville, we have created a website network to offer many valuable services to educate our client base."

The Dallas Real Estate Store offers four different websites dedicated to Colleyville Real Estate and promoting of their agents' brands. While good web presence is a free perk to its new agents, so are the generous commission splits and free leads.

To contact Jeff Knox about becoming a Colleyville Realtor under his sponsorship, please contact him directly at 972-342-0000 or at 900 Jackson Street, Dallas, Texas 75202.