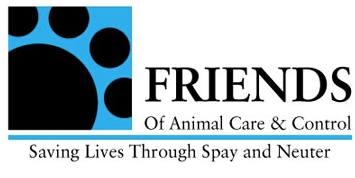 PHOENIX (February 2012)—Davidson & Belluso Advertising and Graphic Design Co-owner and Creative Director Michela Belluso has been selected to join the Friends of Animal Care & Control Board of Directors.

Friends of Animal Care & Control is a nonprofit organization focused on raising funds to support Maricopa County Animal Care & Control. Their mission is to provide no-cost spay/neuter services with the ultimate goal of ending euthanasia of adoptable pets in Maricopa County.

Michela's love of animals and passion for animal welfare issues led her to research several animal organizations. She finally found the perfect fit in Friends, whose board is dedicated to solve the crisis of pet overpopulation at the very source.

"Many organizations in Maricopa are doing an amazing job with adoptions programs but I was particularly attracted by Friends' mission to look at a long-term solution to pet overpopulation. That solution is to make spaying and neutering a natural part of responsible pet ownership and a practice financially accessible by every pet owner."

Michela has had a heart for homeless pets for many years, from her days volunteering at a no-kill shelter in her hometown in Italy to her recent adoption of Peanut, a Chihuahua found wandering the streets of Yuma with a broken jaw.

Friends of Animal Care & Control has already selected Michela to be a member of their Marketing Committee where she looks forward to using her 14 years of marketing and advertising expertise to help advance the organization's outreach and awareness efforts.
To learn more about Friends of Animal Care and Control mission please visit: http://www.azfaccs.org/.

To learn more about Michela Belluso visit: http://www.davidsonbelluso.com/michela-belluso-davidson/.
ABOUT DAVIDSON & BELLUSO
Davidson & Belluso is an advertising and graphic design agency founded in 2001 by husband-and-wife team, Rob Davidson and Michela Belluso. Their creative shop provides the capabilities of a large agency and the personal attention and dedication of an in-house design team. The company operates under the motto, "We listen. We make it happen."

For 10 years, Davidson & Belluso has proudly supplied award-winning advertising and graphic design, website design and development, branding and marketing services to a variety of clients in the public, private and non-profit sectors. Their experience includes working with entities such as Phoenix Sky Harbor International Airport, Arts & Business Council of Greater Phoenix, Childhelp and the City of Phoenix. For more information visit Davidson & Belluso's website.

Join Davidson & Belluso's Networks:
Facebook
LinkedIn
Twitter

###