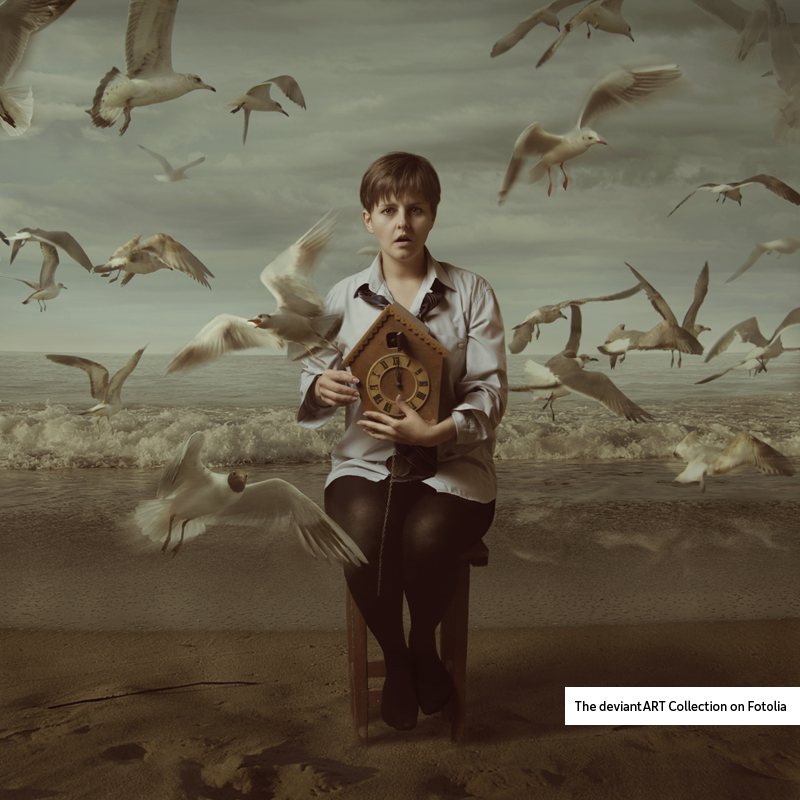 LOS ANGELES and NEW YORK, January 17, 2012 – DeviantART (dA) and Fotolia announced the release of the deviantART Collection, offering stock images curated as art with a commercial user in mind. This unique collection includes close to 3,000 images created by members of the dA community, now available for purchase through the Fotolia website.
Fotolia and deviantART selected a group of professional image editors to curate this stunning collection, representing just a sampling of the millions of original photographs on deviantART. The dA Collection features a wide variety of categories, courtesy of fine art photographers representing over 50 countries around the globe. The artistic elements in this cutting edge collection bring a new level of choice to microstock users enhancing commercial and editorial needs with images that confront the viewer with a strong, unique vision.
Now available exclusively at Fotolia.com, users can browse the collection and purchase these high-end images through one single download purchase or subscription at the standard Fotolia pricing.
"We are thrilled to introduce the dA Collection, striking images representative of the caliber of artwork created by the deviantART community," said Angelo Sotira, co-founder and chief executive officer of deviantART. "Our partnership with Fotolia is a fantastic opportunity to shine the light on our artists, exposing them to a worldwide market opportunity and also provide a fresh perspective to Fotolia customers."
"Fotolia is proud to be the stock photo agency that deviantART chose to leverage their amazing collection. We're excited to support the creative work of their community and to offer the collection to our designers,' said Oleg Tscheltzoff, CEO of Fotolia LLC.
View the collection at http://www.fotolia.com/dacollection.