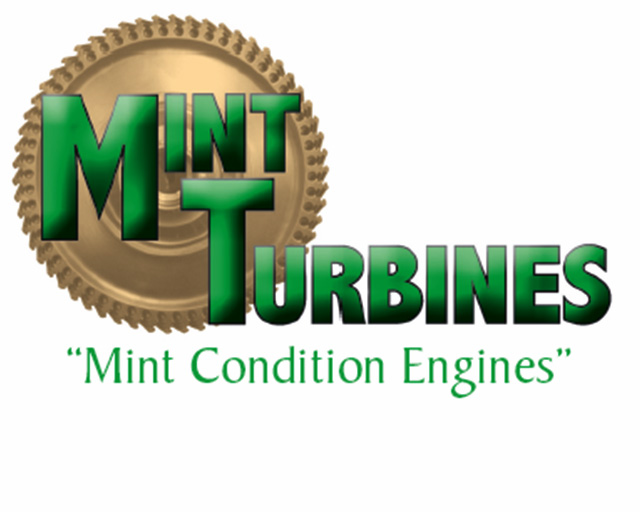 STROUD, Okla. - Mint Turbines, LLC today dedicated a newly expanded facility in Stroud, Oklahoma. The company plans to add 35 employees and invest $1.6 million into capital equipment for its newly expanded facility building. The new building stems from a partnership between the City of Stroud and Mint Turbines and adds 41,000 square feet to create a state-of-the-art 73,000 square foot turbine engine repair and overhaul facility.  
Funding for the new facility was a partnership of private and public funding. Last February, the Stroud Industrial Authority was awarded state and federal grants totaling $1.2 million. The funding was in connection with the acquisition of land and construction of the new facility to be leased by Mint Turbines. Under an agreement with the City of Stroud, the company has agreed to hire 35 new employees at the facility within three years of its completion.
Stroud was hit hard by a tornado in 1999 that destroyed an outlet mall that was a primary source of sales tax revenue for the town. Mint Turbine's expansion represents the first significant return of new jobs to the community.

These new jobs will be created under the Oklahoma Quality Jobs program, with a focus on hiring locally. Hiring locally is a bonus for Mint Turbines, believes Rich Kasabula, General Manager. "Stroud is what Oklahoma is all about, good people producing quality work," he said.  
"The people [in Stroud] are what make it right for us; the values and work ethics of Stroud would be hard to find anywhere else," said Danny Hickman, Director of Business Development for Mint Turbines. 
Construction on the $2.5 million facility started last July and Mint Turbines dedicated the new facility on April 15, 2011 in conjunction with a celebration of 30 years in operation.
Dave Lopez, Oklahoma Secretary of Commerce said he is excited to celebrate Mint Turbines' 30th anniversary and building dedication in Stroud.

"The aerospace industry is one of Oklahoma's largest and most important business sectors and we are thrilled to see Mint Turbines realize an opportunity for growth here in Stroud," said Lopez. "By adding new jobs and building a new state-of-the-art facility, the company plays a critical role in the state and local economy. With successful companies like Mint Turbines, Oklahoma is becoming a national leader and the reason why aerospace is such a focal point for Commerce.

With the new space, Mint Turbines plans to expand its product lines plus have room for future growth.

"Mint has made many upgrades to our process equipment, including a new state of the art cleaning line and paint booth. The new open floor plan will allow us a great deal of flexibility to adapt as the market changes, or to meet our customers' needs," said Chris Van Denhende, Controller for Mint Turbines.  "Throughout the process the City of Stroud, Stroud Industrial Authority, and the Oklahoma Department of Commerce have worked diligently with us to design and build a facility that will surpass any of our competitors. Through various grants we have not only been able to undertake this monumental task, we have kept jobs in Stroud and will be adding more."

Breakdown of funding and investments for the project:
Facility cost:  approximately $2.5 million dollars
> $1,000,000.00 from the State of Oklahoma through Community Development Block Grant
> $200,000 from a Federal Grant through the American Recovery and Reinvestment Act
> $800,000.00 Stroud Industrial Authority
> $500,000 cash investment by Mint Turbines. 
> Further investment: in addition to the building, Mint Turbines will make another $1.1 million investment in capital equipment. 
> Expected economic impact: $3.6 million dollars in the community. 

About Mint Turbines: 
Mint Turbines LLC is an FAA authorized repair and overhaul facility for PT6A and PT6T turbine engines manufactured by Pratt & Whitney Canada. A wholly-owned subsidiary of M International Inc., Mint Turbines operates as an independent turbine engine maintenance, repair and overhaul facility located in Stroud, Oklahoma. The facility has nearly 73,000 square feet of offices, production facilities, and warehouse space. Since 1981, many thousands of engines have been successfully repaired and overhauled at this facility by our factory-trained technicians. Mint Turbines has earned a reputation for top-notch personalized customer support including field repairs, telephone assistance during trouble shooting, and installation and removal assistance. Mint Turbines has 500 clients on five continents.