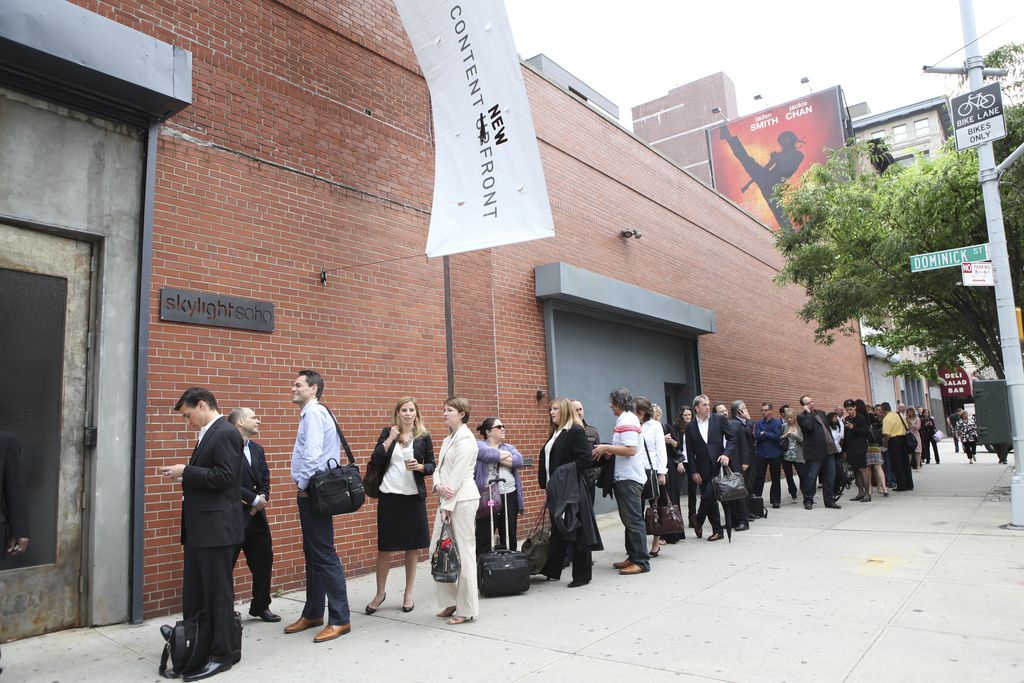 Digitas today announced the return of the annual online content event, Digitas NewFront 2012. In its fifth year, Digitas NewFront is one of the anchor events for Digital Content NewFronts, a two-week long online video marketplace and collaboration first with AOL, Digitas, Google/YouTube, Hulu, Microsoft Advertising and Yahoo!.
The Digitas NewFront was created five years ago to help leading content creators mix with brands to make amazing digital content happen. Half workshop, half marketplace, this is where things get done, deals get made and ideas become actions.
This year's program, "Big Content: From Video Bloggers to Blockbusters" will showcase how longer-form digital content continues to make inroads into prime time viewing. And, how distribution models morph with the arrival of mobile, tablet and social interactions.
Event Details:
April 26, 2012: 12:00-5:00 PM EDT
Live Stream: DigitasNewFront.com
Hashtag: #NewFront
Digitas NewFront is attended by world's most prominent and respected innovators, provocateurs, thinkers and doers across technology, entertainment, media and content. Program speakers and panels will be announced shortly.
In related news, Stephanie Sarofian, Managing Director of Digitas' brand content unit, The Third Act:, was named one of the "The Content Marketer 50: Marketers to Watch in 2012." This inaugural list, organized by industry blog The Content Marketer, honors 50 individuals that are leading the content marketing revolution, from Fortune 500 brands to top-tier publishing platforms and more.
Highlights From Digitas NewFront 2011
In 2011, a capacity crowd of 800 was live-pitched the latest projects from Isabella Rossellini, Ashton Kutcher, Demi Moore, Tyra Banks and Zach Quinto. They premiered and explored upcoming work, looking for partners for whom they could help tell their stories, resulting in more than 60 meetings between leading brands and content creators to forge deals and foster ideas.
The 2011 theme, "Pipe Dreams, Reality," showcased the fortunate challenges for marketers resulting from the proliferation of media opportunities. The program included:
"Freedom Media," an opening conversation with Philip (PJ) Crowley, former Assistant Secretary of State for Public Affairs and Amr Salama, blogger and filmmaker, who explained how social media is truly revolutionizing our world.


"Brands as Publishers" discussion with executives from GE, SAP and OPEN at American Express, who all agreed that 2011's theme, "Pipe Dreams, Reality", offered more options for brands and content than ever before.


A discussion about today's "Modern Family" where Kevin Jonas, 12-year-old YouTube sensation Jenna Rose, 11-year-old online celebrity chef Lizzie Marie and actors and executive producers Tori Spelling and Dean McDermott shared personal stories of how new media has affected their relationships at home and with their friends.
The program, live-streamed to over 300,000 viewers worldwide, solidified the Digitas NewFront as the can't-miss digital content event of the year.