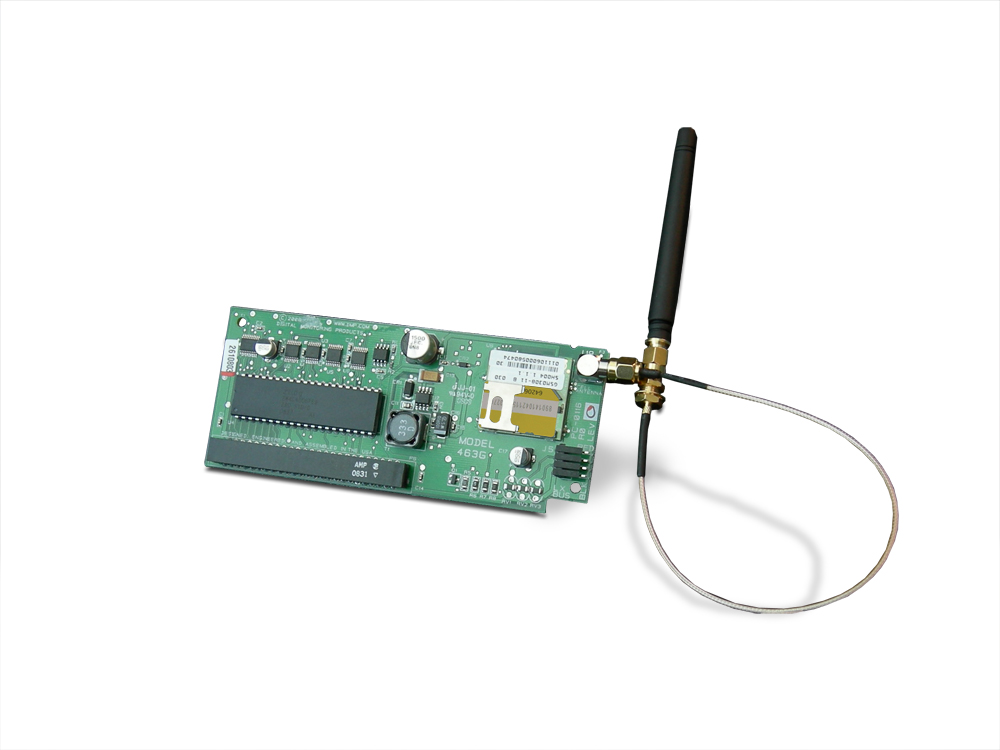 Springfield, MO - Digital Monitoring Products is pleased to announce, with the latest hardware update (Level P), the 463G Digital Cellular Communicator is now compatible with the XR100™ Series Access, Burglary & Fire Panel. The 436G is an easy-to-install, plug-in expansion card that creates a direct, wireless communications path to any DMP Central Station receiver. The 463G was already compatible with the XR500 Panels.

"The 463G provided an easy way to add cellular communication to any XR100 Panel," said Vice President of Sales, Mark NeSmith. "Adding compatibility with the XR100 enables more end users to make the switch to cellular, providing them with both enhanced security and the added convenience of the MyAccess™ and Virtual Keypad™ App mobile platforms. The price reduction makes the 463G a very attractive upgrade to every XR Series panel owner."

The 463G card contains an on-board GSM/GPRS communications module that transmits alarm messages to DMP Central Station receivers over the digital GSM/GPRS network. The card's UL listing means it can be used as the primary communication path and/or as a stand-alone communicator without the need for a backup for commercial fire applications when used with the XR100 Series panels.

The direct, wireless connection between the panel and Central Station, with no alarm signal retransmission, provides faster and more reliable communications. The 436G requires no external power supplies, enclosures, batteries, cabling, or conduit connections, simplifying installation and strengthening system security. It ships with a SIM card that is ready for activation with SecureCom Wireless, LLC.

With this change, users can also use LX or X bus when using cell - previously only X bus was available for wired devices.

DMP is a privately held independent manufacturer of innovative intrusion, fire, access control, network and cellular communication products that are designed and made in the United States of America. DMP is the recognized leader in alarm communication over data networks, with products that are available through professional electronic security companies. For more information, contact Melissa Pitfield at (800) 641-4282, or visit www.dmp.com. ###