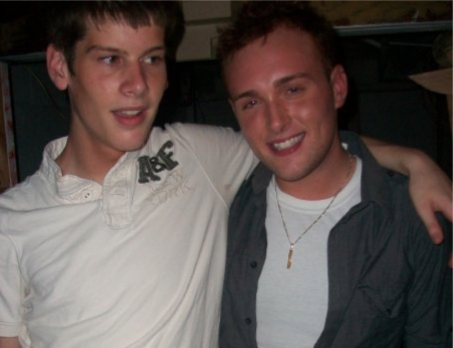 Brian Kearney has been awarded a 2011 Gold MarCom Award in the pro bono category for public relations work for a local bullied homosexual teen named James McLaughlin. By generating publicity for McLaughlin and his pieces of writing through social media and other channels, McLaughlin was able to raise awareness on bullying and share his story of what he went through.
"I am very honored to be recognized by the MarCom Awards," says Kearney. "It feels amazing to say that someone like me won an award that Fortune 50 companies and huge corporations win."
The pro bono category of the MarCom Awards recognizes the talents and generosity of the creative community. To be considered a pro bono entry, compensation for your efforts is not allowed. Those who enter are judged on creativity and the extent of their effort.
Kearney was able to help the bullied teen appear in Out In NJ, a magazine and online publication geared towards the homosexual community in NJ, Teen Ink, OvercomeBullying.Org, PeerAbuse.Net, TheExaminer.com, and the popular LGBT Radio Show, RAW TALK LIVE. McLaughlin will also be appearing in an International MTV documentary titled "Bullied", which has already aired in multiple countries around the world.
Brian Kearney is 21 years old and majoring in public relations at Rowan University. He lives in Flanders, NJ.
###
About The MarCom Awards
MarCom Awards is a creative competition for any individual or company involved in the concept, writing and design of print, visual, audio and web materials and programs. Entries come from corporate marketing and communication departments, advertising agencies, PR firms, production companies and freelancers. The MarCom competition has grown to perhaps the largest of its kind in the world with about 5,000 entries per year. A look at the winners shows a range in size from individuals to media conglomerates and Fortune 50 companies. The mission of the MarCom Awards is to honor excellence and recognize the creativity, hard work and generosity of marketing and communication professionals.