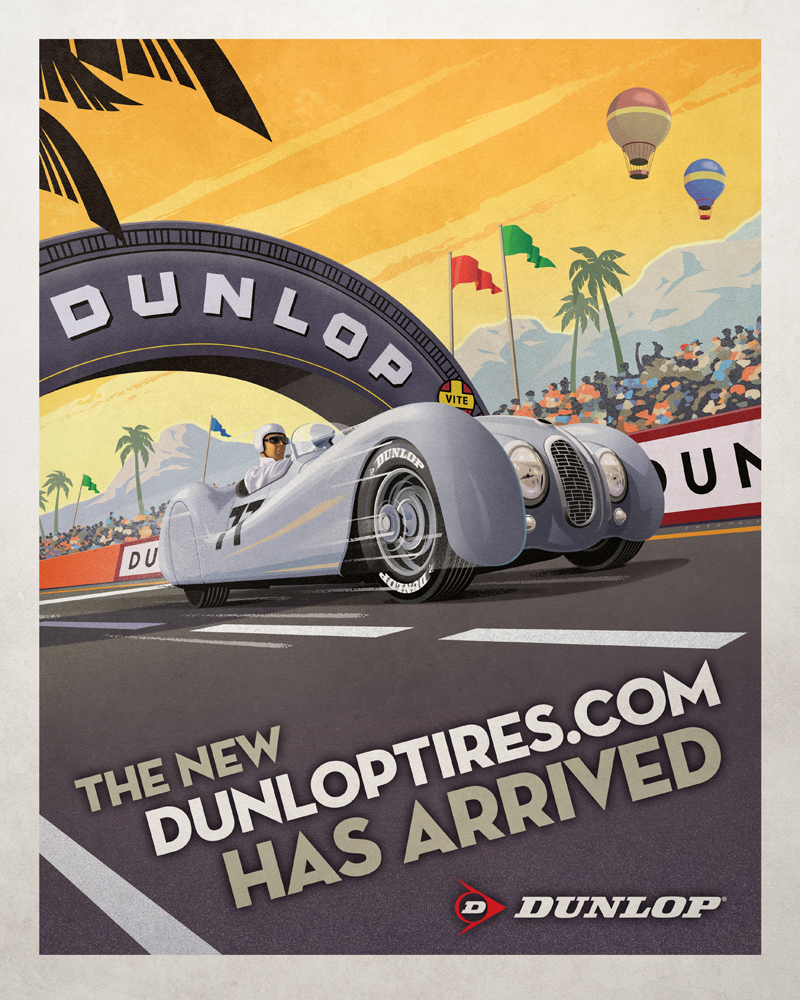 Consumers researching their next tire purchase will now find it even easier to access information on Dunlop brand tires, following today's launch of the new DunlopTires.com.
The completely redesigned website will simplify the tire shopping process by providing tools to help consumers choose the right Dunlop tires for their vehicle and connecting them with a local Dunlop retailer.
Shoppers can use the website to educate themselves on Dunlop's tire offerings, searching by their vehicle, tire size, tire category or product line. The site also allows consumers to compare tires by their features and benefits, product category and the Manufacturers Suggested Retail Pricing (MSRP).
"As more and more consumers are researching tire purchases online, it's important that Dunlop presents its product information in a way that's easy to navigate and understand." said Jonathan Lee, Dunlop brand general manager. "The new DunlopTires.com accomplishes that goal, and represents an investment in building the strength of the Dunlop brand in North America."
The website also features a Tire Buying Guide and Retailer Locator, as well as information on tire care, promotions, warranties and the Dunlop brand.
The visual design of the website was inspired by Dunlop's more than 120-year history, which began with John Boyd Dunlop's invention of the first pneumatic tire in 1888.
"The look of the site pays homage to Dunlop's European heritage and the brand's legacy in endurance racing," said Lee. "It's a design that reflects the style, personality and performance of the Dunlop brand."
About Dunlop
Dunlop is a global tire brand with an excellent reputation among performance car enthusiasts. Well known for its prestigious sports car racing heritage, many of the world's leading vehicle manufacturers—including Alfa Romeo, AMG, Audi, Bentley, BMW, Jaguar, Lexus, Mercedes-Benz and Porsche—come standard with Dunlop tires. For more information on Dunlop, visit www.dunloptires.com.