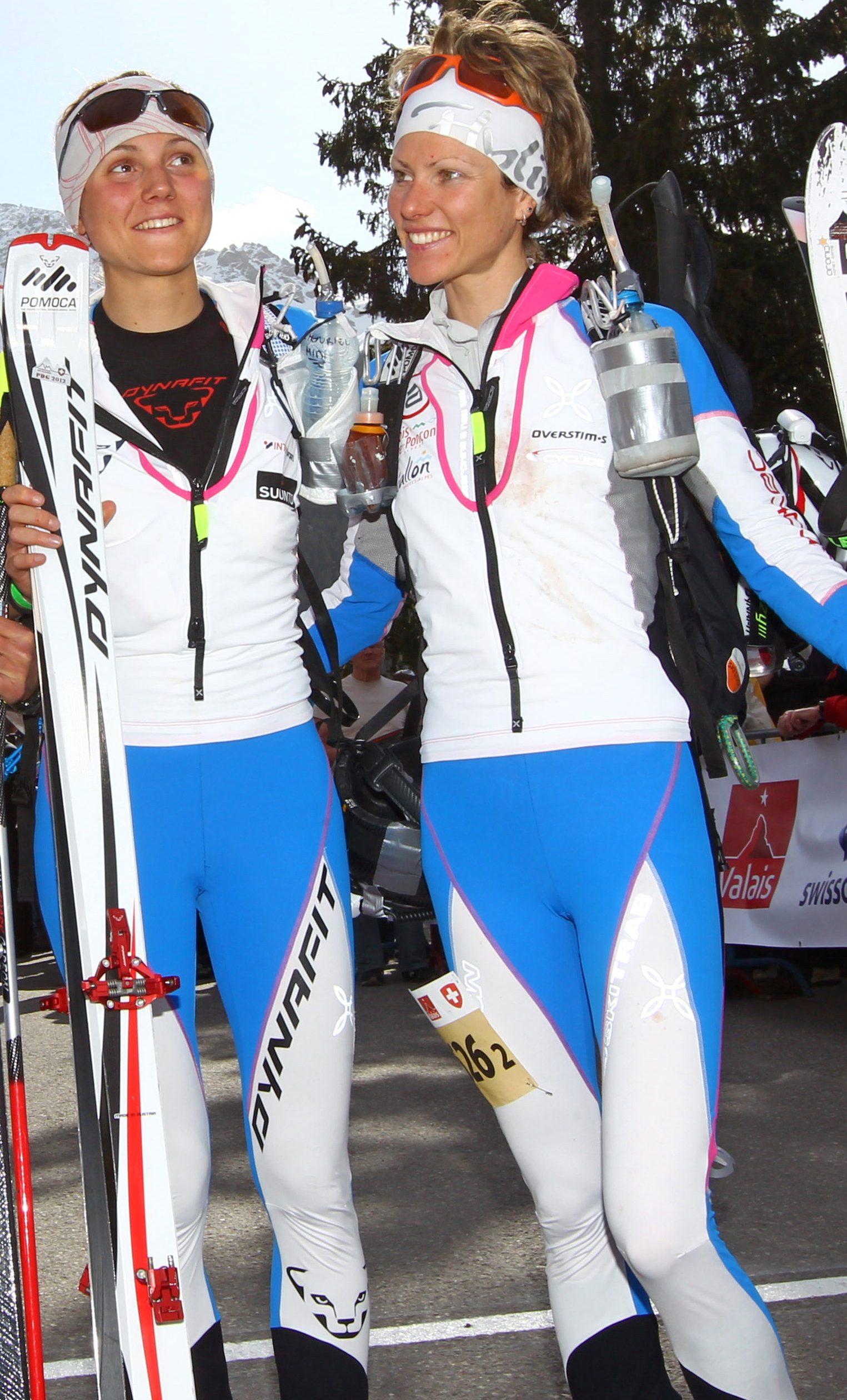 The 2012 PDG ended up being a short but sweet affair. The last weekend in April saw the world's most important ski-tou- ring competition brought to a premature end by overly warm temperatures and the increasing threat of avalanches, with the mountain race's organisers, the Swiss army, cutting the race short at Arolla. The Ladies' Team featuring Spanish DYNAFIT athlete Mireia Miro` were declared winners of the shortened competition. Miro`, along with Laetitia Roux (FRA) and Severine Pont Combe (CH), reached the finish in a time of 3 hours, 31 minutes and 35 seconds. And the ladies' winning time wasn't far behind that of their male stablemates: Kilian Jornet (ESP), Wiliam Bon Mardion (FRA) and Matheo Jacquemoud (FRA) won the men's ski-touring event in 2 hours, 54 minutes and 36 seconds.
It was a big disappointment for the almost 4,500 competitors who entered the 43rd Patrouille des Glaciers as weather conditions in the Swiss canton of Wallis forced the competition's abandonment at the second starting stage. The safety
of race competitors always takes top priority and consequently the course was blocked off at Col de Riedmatten (2,919 m) due to increased temperatures and the resulting danger of avalanches.

Nevertheless, the enthusiasm generated by the impressive race, the outstanding organisation and not least the Swiss army's warm welcome to all involved are what stood out. Around 1,500 three-man teams started from Zermatt at two
start days between 9pm and 3am. The race course takes competitors over 3,650 metres up via Tete Blanche to Col Bertol (3,268 m), where teams descend to Arolla. On the stretch between Zermatt and Arolla, racers have to cover an altitude of 2,100 metres and push through the equivalent of 57 effective kilometres.

In addition to DYNAFIT athletes Mireia Miro´ and Marc Pinsach, Team Manager Javier Martin de Villa and Brand Manager Benedikt Bo¨hm also started. And as if proof of the young brand's passion for ski-touring sport were really required, it was delivered in abundance by the number of DYNAFIT employees from Germany, Austria and Switzerland – a fantastic total of fourteen!

As the main sponsor and official equipment supplier to the military teams, ski-touring specialist DYNAFIT is looking for- ward to the next Patrouille des Glaciers in 2014 and wishes to sincerely thank the organisers for doing such a wonderful job!
Contact:
DYNAFIT International / Print: Maria Englhart • Fon +49 89 90993 151 • Mobil +49 172 899 73 85 • maria.englhart@dynafit.de DYNAFIT International / Online: Victoria Bisanz • Fon +49 89 90993 142 • Mobil +49 172 899 58 22 • victoria.bisanz@dynafit.de Northamerica: Eric Henderson • Denny Ink. • Fon +307 200 6001 • erichende@me.com