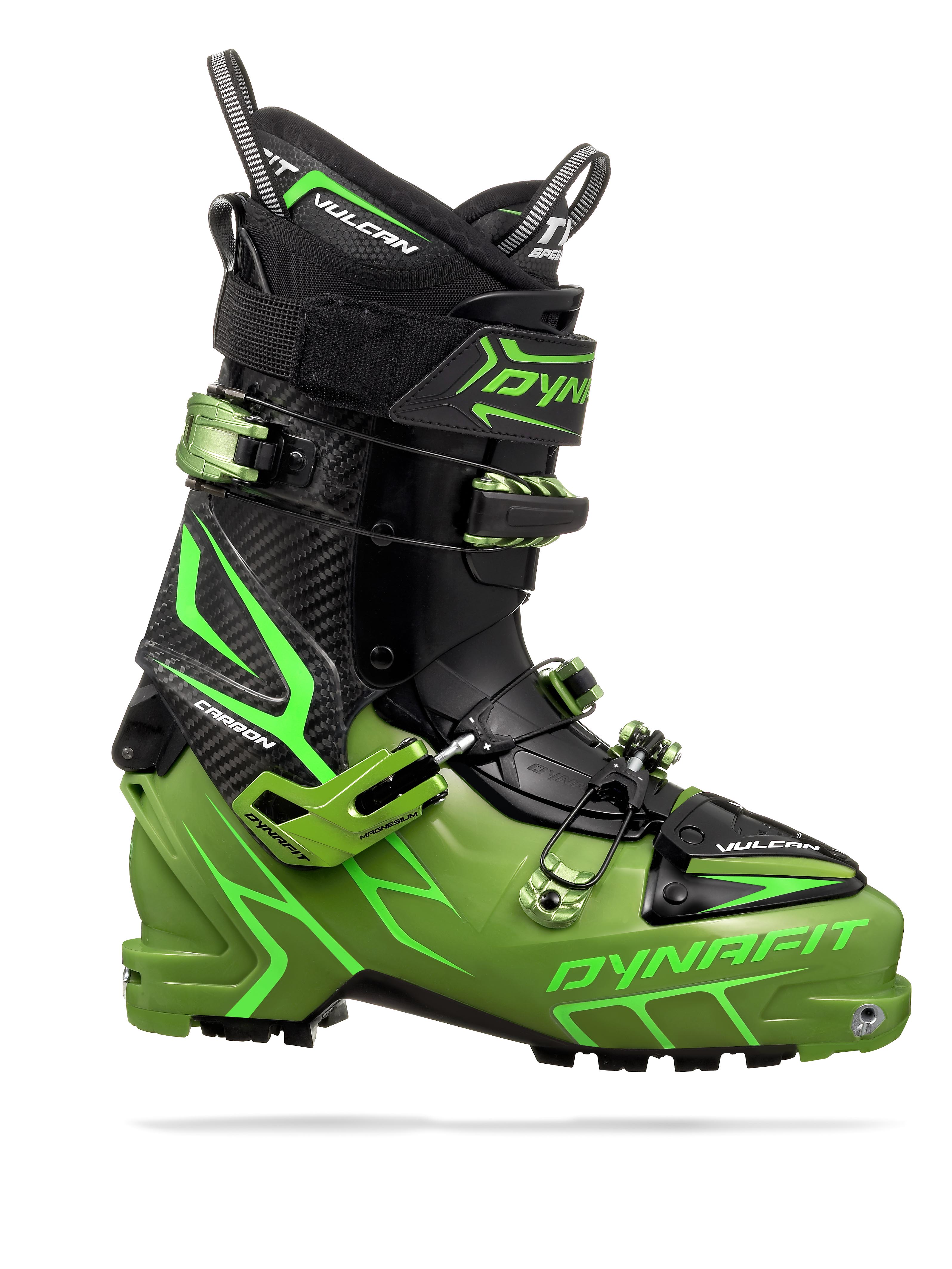 It used to be that a boot designed for the Freeride descent had to be heavy. Not anymore. Enter the new VULCAN from DYNAFIT. It promises uncompromising performance and stability at a low weight of 1,590 grams. The Vulcan TF is a lightweight in its category, but the developers – who include freeride professional Eric Hjorleifson, are amazed at the combination of rigidity and agility.
The Vulcan TF is equipped with the magnesium ultra-lock-spoiler system patented by DYNAFIT, which can be toggled between open/close or ski/walk mode. The driving spoiler slides into the cuff and when walking and ensures optimal rotation. When in ski mode, the spoiler and cuff join to become a single unit with total rigidity. A detachable tongue ensures soft flexibility on the ascent and optimal support on the descent.
Because weight also matters to DYNAFIT, they continue to choose the optimum materials such as carbon fibre, Grilamid and magnesium for the ultimate freeriding experience. That's how the Vulcan TF can guide even the widest models of modern freeride ski across the terrain with a minimum of force and ultimate precision.
Things are going to rock next winter. The Huascaran ski and Vulcan TF boot are excellent powder guides!
The Vulcan TF is compatible with all tour bindings available on the market.
| Denny,inK | Eric Henderson | erichende@me.com | 307.200.6001