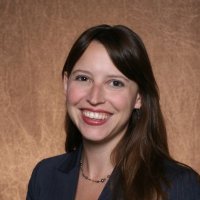 January 23rd, 2012
President Obama signed the new bipartisan patent law into effect in September, 2011. It is one of the most far reaching changes dealing with intellectual property in decades.
The law was designed to "harmonize" our patent process with that of Europe. The most important modification involves the move to proceed to a "first to file" system versus the old "first to invent" system. When competing for a patent, the small business owner and entrepreneur need to file quickly and often. Speed to the patent office now is essential.
Is this good for entrepreneurs? Yes and no. Government fees to file for a patent are lower than before, but the overall cost of attaining a patent will be more. However, there is some very good news. The Patent and Trademark Office will be hiring many more examiners to help decrease the back log of patent applications. In this case, more government examiners will help speed up the patent process.
Georgia Yanchar, an intellectual property attorney at Calfee & Halter explains this new law in a recent Entrepreneurs Club Radio program.
Listen here.
http://dl.dropbox.com/u/45441981/Georgia%20Yanchar%20on%20patent%20law%20means%20jobs.mp3