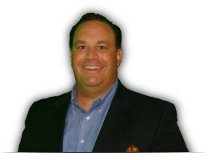 Ian Altman
is the CEO of
Grow My Revenue, LLC
. Prior to starting Grow My Revenue, Ian was the founder and CEO of ITM Associates, a technology consulting company (founded in 1993), and ITM Products, a commercial software company (founded in 1998). ITM landed in the top half of the Washington Fast 50 by 1998. A long-time IBM/Lotus Software business partner, his companies were recognized as an IBM/Lotus award winner or finalist each year for a decade including: Best Industry Solution, the CTO Innovation Award, and Best Mobile and Wireless Solution.
During his two decades as CEO, he established a Fortune 500 and government client base that was envied even by corporate giants. After successfully selling his companies in 2005, the Board of Directors of the acquiring company asked Ian to serve as Managing Director of the parent company. Ian led international expansion into China, India, the Middle East, Europe, and the Americas, to grow revenue and drive the combined companies' valuation from $100 million to over $1 billion in three years.
To Read More ABout Ian Altman's Biography
CLICK HERE
Date: Monday, October 31st
Time: 11:30 to 1:00 PM
Location: Tower Club 8000 Tower Crescent Dr. Suite 1700 Vienna, VA 22182
Cost: $40
To Register:
CLICK HERE
Please view this article by
National Capital Region's
Chapter President
Ingar Grev
on
"Entrepreneurial Wisdom From Lore Systems' Tien Wong"
This is sponsored by
The Entrepreneurs Clubs of America