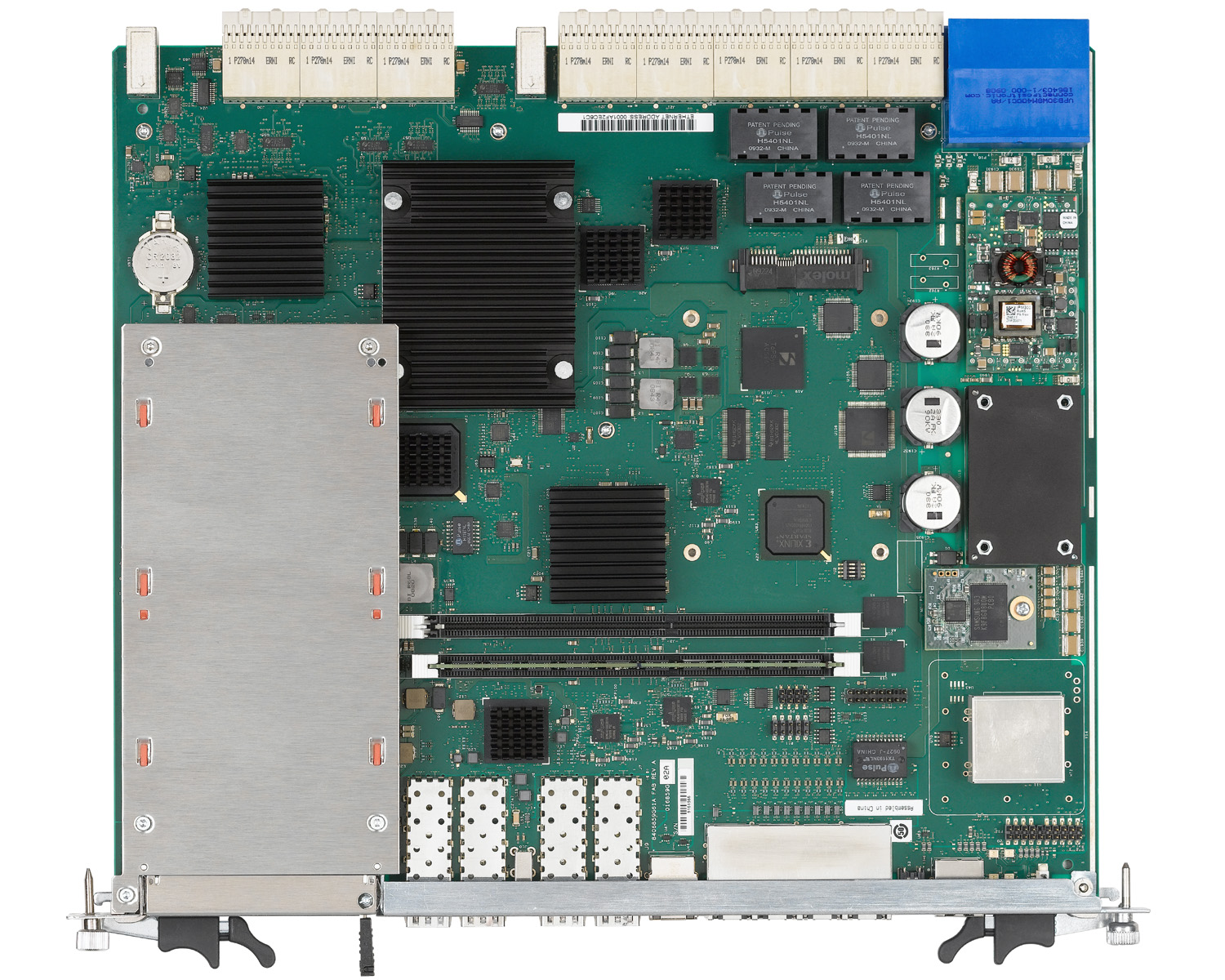 TEMPE, Ariz. [February 2, 2011] - Emerson Network Power, a business of Emerson (NYSE:EMR) and the global leader in enabling Business-Critical ContinuityT, today announced its latest and most cost-effective 10G AdvancedTCAr (ATCAr) switch blade, the ATCA-F125. The ATCA-F125 enables network equipment manufacturers to combine many functions on a single blade so that available slots can be filled with revenue-generating application blades.

The new 10G switch blade further expands the industry-leading ATCA portfolio from Emerson Network Power and drives down the cost of ATCA infrastructure. The architecture of the ATCA-F125 is complementary to the recently launched 40G ATCA switch blade, the ATCA-F140, allowing a common software environment to be used for both. By using compatible 10G and 40G solutions, network equipment manufacturers can migrate applications more easily from one to another, providing unrivalled scalability in both directions for their common platform.

Offering multiple functional options to optimize its use, the new switch blade enables customers to maximize cost effectiveness for a wide range of telecom network and communications infrastructure applications. An on-board Freescale QorIQT P2020 device acts as a service processor to execute all switch functions, blade setup and hardware platform management functions, which allows the end user application to make full use of processors and storage using AdvancedMCT (AMC) modules. Optional functionality includes telecom clock generation and distribution, SATA-based hard drive devices (HDDs), and an AMC site for general processing and/or packet processing functions. AMC packet processing also allows telecommunications control and data plane applications to be combined on a single blade, reducing deployment costs.

Various options and features can be configured on the ATCA-F125 using the embedded ATCA Basic Blade Services (BBS) software package. When combined with the hardware, the BBS creates a fully integrated and verified switch-blade infrastructure for ATCA platforms, allowing customers to focus on revenue-generating software development projects. As with all Emerson Network Power ATCA switch blades, the ATCA-F125 is designed for NEBS and ETSI compliance to further reduce development costs and accelerate time-to-market.

Sampling of the ATCA-F125 switch blade is underway now, with worldwide general market availability expected in February 2011. The blade will also be integrated with the next release (R2.0) of the Emerson Network Power CentellisT 4410 ATCA platform core, providing an integrated foundation for ATCA platform deployments.

A photo of the Emerson Network Power ATCA-F125 is available.

To learn more about open standards-based embedded computing solutions from Emerson Network Power, visit www.EmersonNetworkPower.com/EmbeddedComputing.