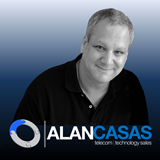 THE ELEVATOR SPEECH - REALLY?
If you are a job seeker in today's highly-competitive market, most likely, you have attended a job fair or seminar where the speaker told you all about "career branding" and the importance of having a carefully polished and rehearsed elevator speech to communicate your function, strengths and qualities, along with the unique value you bring to a prospective employer's table. You've been introduced to concepts like UVPs (Unique Value Propositions), USPs (Unique Selling Propositions) and "elevator speeches," along with the importance of rehearsing these just in case you are cornered by a potential hiring manager or recruiter in an elevator.

WHAT THE HECK IS A CAREER BRAND?
Most job seekers today have yet to be cornered by someone in an elevator, let alone the stairway, asking them what their UVP, USP, TMI, LOL or BMW was! And if it were to happen, it would certainly be a bit creepy, to say the least! Now, while there is certainly something to be said about being able to communicate your value, competencies, accomplishments and the like, career branding in today's market requires strategic approach to branding and marketing YOU, and not a 30-second pitch!

CUT THE "CRAP"
Today's job seeker needs to get out of the traditional process of, well, CRAP (Click. Review. Apply. Pray), and look at positioning him or herself as the CEO of the "Company of You." Every successful company today has a brand, a website, marketing collateral, etc., and has also integrated social media into their product/service marketing. The same applies to the job seeker in today's highly-competitive and challenging environment! Employers and recruiters have become indifferent when viewing potential candidates and they all look the same! Do you have a LinkedIn profile? Do you have a resume? Do you have that fancy "naugahyde" portfolio and 5 clean copies of your resume? So does everyone else, so what are you doing to overcome this indifferent perspective?

MEET ALAN CASAS, "CEO"
Alan Casas, a Telecom/Technology sales executive from Chicago reached out to Emprove Performance Group (a Seattle-based career strategy and coaching firm) several months ago in search of a marketing strategy to make him stand out among the countless other job seekers in his profession. As one of the top sales leaders in his field, Alan had always been great at marketing his companies' products and services, but found himself struggling in promoting and marketing himself! Like countless others engaged in the search these days, many with or without sales experience are challenged when it comes to self-promotion and marketing.

Alan went through Emprove's complimentary webinar program, Career Search Strategies 2.0 where he was introduced to their 8-step career branding and marketing strategy, utilizing the most cutting-edge tools, technologies, scripting and templates to put his personal branding and marketing on hyperdrive! With the creation of a powerful brand, a rich and robust website, a fresh new resume with Emprove's proprietary ATO (Applicant Tracking Optimization) tools, and complete social media integration (Twitter, LinkedIn) and automation, Alan's phone started to ring. And ring. And ring. And guess what? He landed a job!

COACHING TO THE BRAND
"Absolutely brilliant," Casas states, "Dieter (Emprove's CEO) and his team at Emprove are true innovators in career branding and marketing. After close to a year in the job search, I went through their free web program and soon realized the genius and, more importantly, results of the program. What I found refreshing was the careful analysis and assessment they do prior to commencing any work with their clients. They view every service or product solution as a "coaching event," whereby they gain a solid understanding of who the client is, both professionally and personally. Their products are best in class and there's no cutting corners with these guys! I've referred a lot of my colleagues to Dieter and his team of designers and marketers, but I always tell them: If you want the absolute best, are willing to pay a little bit more than their competitors, and are willing to work collaboratively throughout the process, then sign up! One of my colleagues who I referred to them calls them 'the Mercedes Benz' of career coaching."

Within a few weeks, Alan's brand, website and resume were up and running. With detailed training from the Emprove program, Alan was then able to market his brand utilizing Emprove's social media awareness tools and strategies. Furthermore, Alan was able to utilize Emprove's resume services to create a powerful marketing piece that not only showcased his brand and accomplishments, but also included ATO (Applicant Tracking Optimization) tools to ensure alignment with today's applicant tracking and HR systems.

"I always knew what my brand was," Casas states, "but with the Emprove platform, I was able to effectively communicate my value in a highly-engaging and dynamic format. I have always attributed my success in sales to overcoming the attitude of indifference with my clients. Emprove's Career Search Strategies 2.0 system, along with their service offering enabled me to do just that! I was no longer just another job seeker. I soon became the CEO of Alan Casas Incorporated and was finally in control of my brand, and my future!"

ABOUT ALAN CASAS
Alan Casas is a dynamic enterprise technology/telecom sales leader with 20+ years of demonstrated accomplishments in sophisticated technology solutions for Fortune 500 clients in a vast array of industries and business verticals. He is a proven operational sales strategist with key business results in legacy/start-up global sales organizations.

Additional details on Alan's brand and complete career history can be found on his website, www.alancasas.com.

ABOUT EMPROVE PERFORMANCE GROUP
Emprove Performance Group, LLC is a Seattle-based career coaching and marketing firm offering a complete menu of career branding and coaching services. Emprove offers a complimentary webinar program, Career Search Strategies 2.0 (CSS 2.0) every few weeks and offers live, web-based training on career branding, website development, resume writing, interview skills, LinkedIn optimization, social media and more!

As one of the nation's leading career coaching and branding firms (see http://linkd.in/EmproveMe for details) Emprove has assisted thousands of displaced or underemployed professionals get back to work through their unique and cutting-edge program.


ABOUT DIETER HERTLING
Dieter Hertling, Emprove's CEO and the nation's "Top-Rated and Endorsed Career Coach" on LinkedIn (http://linkd.in/dieterhertling) leads the CSS 2.0 initiative as part of Emprove's mission of "giving back to the professional community and getting people back to work."
Hertling, is also an internationally-recognized motivational speaker, and is taking bookings for keynote events, workshops and seminars on career search strategies, personal branding, social media, resume design/writing, interview skills and career marketing.

Additional details on Emprove's services and webinar dates can be found at www.emprovegroup.com.