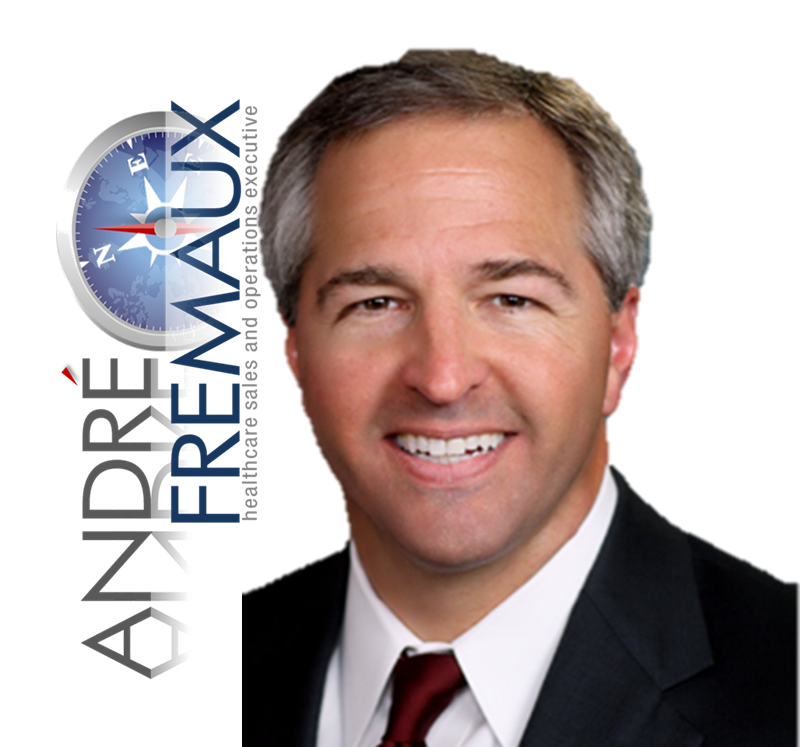 Approximately 90 days ago, Andre Fremaux, a highly-accomplished healthcare sales and operations executive decided it was time to up his game. After being engaged in his search for close to a year, Andre attended Emprove's Career Search Strategies 2.0 program and instantly realized that today's job search requires a completely different approach. He, like hundreds of other professionals who've engaged in the program, launched a powerful and progressive social media marketing strategy which ultimately landed him a great position!

After attending Emprove's complimentary, 3-hour webcast, Andre contacted Career Coach and Social Media Strategist, Dieter Hertling (Emprove's CEO) to see how he could take his search to the next level by utilizing the tools and strategies introduced in the webinar. After engaging in a strategic coaching session and some of the professional branding services from Emprove, Andre was able to utilize his expertise in sales development to get things moving; and moving so well in fact, that he landed within 45 days!

"The experience you get with Emprove is like taking your job search from little league to the major league," Andre states.
"When Emprove finishes your brand and resume you will be amazed! While I wrote my resume, Emprove offered expert guidance, along with impressive design services and sophisticated keyword placement to make my resume stand out with hiring managers and corporate applicant tracking systems! Every product that Emprove produces is very professional and it has the most advanced networking and social media tools available today, which creates seamless interaction between all of your job search tools."

Within a couple of weeks, Andre had everything he needed to put his search on hyper-drive! He had a professional brand, a professionally polished resume, a completely revamped LinkedIn profile and a beautiful website, which was fully integrated with all of his social media platforms. He then launched what Emprove calls, the "SocialBlast," a powerful social media and email campaign to create excitement and awareness of his engagement in the job search! Utilizing this tool, Andre was able to maximize his use of Twitter, Facebook and LinkedIn to directly target hiring managers and recruiters in his space.

As one of LinkedIn's "Top Recommended People," Andre could now focus on what he does best: networking and sales! The personal branding and social media coaching services just enabled him to do it that much better, and within a couple of weeks, Andre went from "hunter" to the "HUNTED!" While Emprove's Career Search Strategies 2.0 system provides free training on how to implement and execute these strategies, Andre, like many other job seekers, wanted to focus on "what he does best, and delegate the rest!"

Emprove's CEO, Dieter Hertling states, "Having coached hundreds of professionals over the years, I have yet to meet a more qualified, educated and dynamic healthcare sales executive than Andre. He is strategic, yet tactical and continues to impress me with his willingness to learn. In fact, Andre took advantage of his downtime and just completed an executive leadership program at Wharton Business School. He also utilized our services for coaching and training to learn more advanced social media tools and strategies to incorporate into his next opportunity. While so many execs at this level have a hard time embracing new technology, and social media in general, Andre's like a sponge and just kept wanting more!"

To learn more about Emprove's Career Search Strategies 2.0 System and how you can implement the most cutting-edge personal branding, marketing and social media strategies into your job search, go to their website, www.emprovegroup.com. Their program is free and offers 3 hours of in-depth training on these strategies and more! It also offers access to a powerful Resource Library, full of scripts, templates, video training modules and more. Furthermore, members of this system receive access to weekly group coaching sessions and other web-based training programs on website development, SEO, interview skills, resume writing and advanced social media tools.

Hertling states, "Since we launched the program in March of last year, we have assisted close to 3,000 professionals land jobs! The program is designed for any level. We've had administrative professionals, recent college graduates, attorneys and CEOs land jobs with our program!"

ABOUT ANDRE FREMAUX
To learn more about Andre Fremaux and his accomplishments in healthcare sales and operations, please visit his website, www.andrefremaux.com.

ABOUT EMPROVE'S CAREER SEARCH STRATEGIES 2.0 PROGRAM
Learn more about Emprove's complimentary CSS 2.0 Webinar and register for their next free event at www.emprovegroup.com.