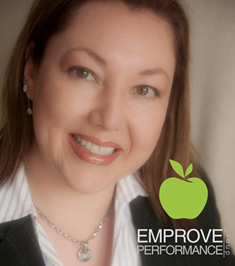 Emprove Performance Group LLC, a global leader in career search marketing, branding and outplacement services, is pleased to announce the appointment of Sandra Ingemansen as, Program Director - Resume and Client Brand Services.
Sandra Ingemansen, CPRW, certified by the Professional Association of Résumé Writers and Career Coaches (PARW/CC), has offered strategic career guidance to clients since 2000 as a Career Advisor and Employment Coach.
As a professional résumé writer, she has crafted thousands of personally branded marketing documents for both US-based and international clientele – from recent graduates and career changers to middle management and c–suite clients. A proud member of three industry-leading professional affiliations - Career Directors International (CDI), National Résumé Writers' Association (NRWA) and PARW/CC - Sandra keeps her finger on the pulse of the latest career trends and industry best practices.
Sandra has been charged to lead the career marketing development team in providing best in class resume and career marketing materials in support of professionals who have gone through Emprove's top-rated Career Search Strategies 2.0 (CSS 2.0) program. The CSS 2.0 program has assisted thousands of displaced professionals in landing jobs through their unique and cutting-edge strategies in personal branding, career marketing, resume development, interview preparation and more.
Emprove's CEO, Dieter Hertling states, "At Emprove, we treat every client interaction or service as if it were our own career on the line. And while there are certainly a lot of outstanding resume professionals out there, it is challenging to find resume writing professionals who not only embrace these same values, but who are also willing to adapt to current market trends and technologies. Our approach to career marketing and resume design is a trifecta of best practice execution in traditional resume writing, marketing and instructional design. We also take a holistic approach to career branding and marketing to position our clients as the CEOs of their own, very unique brand. Sandra's broad and diverse experience in this space, along with her unyielding passion and personal commitment to our clients' success, represent the perfect marriage with, not only our clients, but the Emprove brand as well."
Sandra is a Toast of the Résumé Writing Industry (TORI) award-winning résumé writer and her work has been showcased in several premier career management books: Gallery of Best Resumes, Gallery of Best Cover Letters (to be released in spring 2012), Resumes that Pop and Breaking the Code to Pharmaceutical Sales.
To learn more about Sandra and Emprove Performance Group, visit them on the web at www.emprovegroup.com.