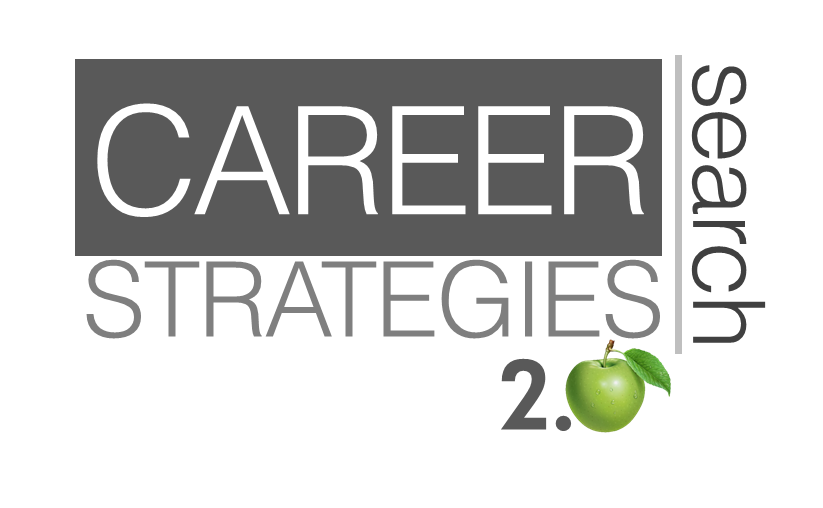 TIRED OF THE SAME OLD CRAP?

While most job seekers in today's market continue with the more traditional Click, Review, Apply, Pray (aka CRAP) routine, participants of Emprove's Career Search Strategies 2.0 are engaged in a completely different and unique approach to the job search. In fact, since this powerful and complimentary program launched in March of last year, close to 3,000 professionals have landed jobs through the CSS 2.0 System!

THE PROGRAM

Career Search Strategies 2.0 is a seminar/webinar program that offers job seekers cutting-edge training via webinar (live, web-based training), tools and resources related to personal branding and social media strategies to gain a competitive advantage over the vast pool of talented candidates in today's highly-competitive job market. The program offers practical training on how to develop a unique personal brand, a comprehensive professional career marketing website and how to maximize time and effectiveness when using social networking platforms like Facebook, LinkedIn, Twitter and others. Furthermore, the program shows participants how to build and design powerful interviewing tools, presentations and other unique marketing pieces to ensure success in each and every stage of the job search/hiring process.

While many other programs offer similar "concepts" or "theories," the CSS 2.0 system takes a holistic and strategic approach to implementing best practice methods, templates, scripts and resources related to career marketing, professional branding and social media.

SEXY SELLS!

"Today's candidate truly needs to look different," says Emprove's CEO, Dieter Hertling. "They need to have an online presence and a sophisticated, yet professional brand to create a compelling reason for the hiring manager/executive to WANT to look deeper into their profile. Everyone out there has a LinkedIn profile, a resume, and perhaps a blog; but they all look exactly the same," Hertling adds. "That's where CSS 2.0 comes in. We provide our participants with everything they need to create that 'sexy' new profile, website, resume, interview materials and so much more through our program. There are so many programs that offer a 'magic pill,' or an upsell for expensive (and questionable) coaching and consulting services. I just cringe when I see folks forking out hundreds, if not, thousands of dollars for a service that lacks results!"


NO BS AND NO MAGIC PILL - WORK HARD AND SMART!

Hertling continues, "If you are looking for a magic pill, then we are not the program for you. But if you are willing to embrace a completely fresh approach to marketing YOU, along with working your tail off, then CSS 2.0 is just the ticket! Over 50% of our participants who attended our program in the last year, had been active in the job search for over 13 months. The folks who fully-engaged in the tools, literally landed jobs within weeks, or a few short months!"

LEARN MORE AND GET RID OF THE C.R.A.P.!

You can learn more about this free program and register for their next event via their company website, www.emprovegroup.com or email them directly at info@emprovegroup.com.

Skeptics and everyone else, are welcome to join our LinkedIn Group to see real results from fellow job seekers who are using the tools and LANDING jobs! http://linkd.in/CSSLinkedIn

You can also read the numerous recommendations related to the program and results via Emprove's LinkedIn Company Page: http://linkd.in/AboutEmprove

Learn more about Dieter Hertling, Emprove's CEO and one of LinkedIn's TOP RECOMMENDED PEOPLE at: http://linkd.in/dieterhertling In his profile you will see 100+ recommendations from people who have attended the program and WON!