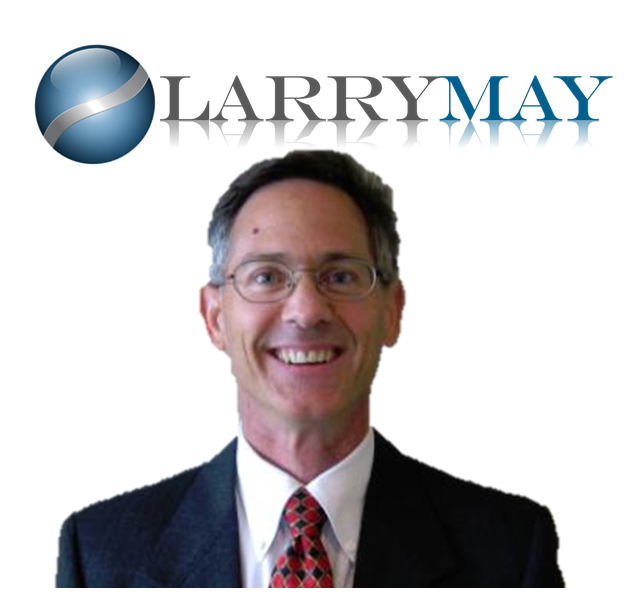 Meet job seeker, Larry May ...

Business Development and Sales Executive, Larry May, commenced his search for new opportunities a couple months back and soon realized that he needed a lot more than a LinkedIn profile and a resume to succeed. With a highly successful career history and model-match characteristics for any high-end sales-oriented position, he thought the phone would be ringing off the hook, and soon realized that he needed to step up his game in order to differentiate himself from his competition. He was then introduced to Emprove's Career Search Strategies 2.0 program through a friend at his church job networking group. Within a couple of weeks the phone started ringing. And ringing. And ringing. And ringing. Yep, you got it...ringing!

So what did Larry do?

Like countless other job seekers in today's market, Larry thought he was doing everything right. With a highly successful career and accomplishments that every sales executive can only dream to have, Larry had a solid resume and an impressive LinkedIn profile and was out on the job boards every day, applying to jobs, attending networking events, etc. While attending one of his regular job networking meetings at his church, a colleague suggested that he check out Emprove's Career Search Strategies 2.0 Webinar; a free, 3-hour program that offers job seekers the most unique and comprehensive strategies in career branding, social media marketing, resume development and interviewing skills. Within 15 minutes, the light bulb turned on and he never looked back!

Larry took immediate action ...

Immediately following the webinar event, he reached out to Emprove's CEO and facilitator of the program, Dieter Hertling. He then engaged in coaching and services relationship with Emprove! Now, while the program is designed to enable and empower job seekers to implement the unique strategies on their own, Larry decided that he wanted to focus on the things that he does best (sales and relationship building), and delegate the rest to the professional coaching and design staff at Emprove Performance Group.

Here's what Larry says ...

Larry states, "Emprove Performance Group (EPG) has become my guiding light and partner in my career search. Comparing my original resume and job seeking skills to my Emprove version and new approach is like comparing a kite to a modern jetliner. EPG is not only the touchstone by which I measure other job placement services, but it has provided a personal connection to many others involved in the career improvement process. These connections have become as valuable as the other services available to me through EPG."

The "WOW" factor ...

"Without exception," Larry adds, "with every resume I send out, I get an immediate reaction of "wow" and a request for additional information about me. My website is beyond my wildest imagination and it provides a foundation for me to market myself in a professional manner that gives me pride in my accomplishments. The on-going tools offered by EPG are of exceptional quality. Being a member has allowed me access to the Resource Library and Video Library which has made my communication, promotion and marketing task so much easier! For example, Dieter and the EPG have increased my understanding of the new social media tools available and how to make the most of them. I'm looking forward to using the tools in each area of my job search."

"Career Coach, Dieter Hertling is aMAYzing," says Larry May ...

Larry continues, "I have also had the privilege of working personally with Dieter during the resume and website design phase of my search. Dieter is the consummate professional and yet has the ability to connect on a highly personal level. Through EPG, I've learned how to improve the tools of the job search and how to improve upon the search process. I am completely confident that I'll land in a better position in less time as a result of EPG."

About Emprove Performance Group ...

To learn more about Emprove's Career Search Strategies 2.0 program, go to www.emprovegroup.com and register for one of their FREE programs! Unlike many of the other "free career webinars" out there, you get everything with the Emprove program, and not a big commercial, up-selling you on expensive (and questionable) services. Emprove's "pay it forward" program has assisted close to 1,000 professionals land jobs in the last 11 months! They also administer one of the fastest-growing and progressive job networking groups on LinkedIn, Career Search Strategies 2.0.

About Larry May ...

Larry May is a high-velocity business to business (B2B) sales executive with a solid record of rapidly achieving results and is a visionary and driving force behind the creation of innovative financial sales technology platforms. Having held mission-critical sales roles reporting to CEOs, Sales VPs and Directors, Larry has proven success in closing complex sales opportunities through strategic high-end product sales solutions. Larry has cross-functional expertise in financial services vertical sales solutions supporting middle market to top ten enterprises, along with additional strengths and accomplishments in customer relationship management within the private sector and local governmental agencies. You can learn more about Larry and view his powerful new job search tools at www.larryamay.com.