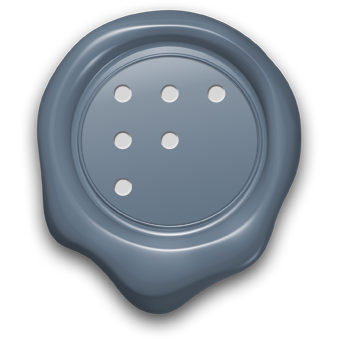 Los Angeles (May 4, 2011) - Entertainment Fusion Group (EFG) is proud to announce new clients to add to its growing roster. The fast-growing full-service communications, marketing, branding and digital marketing agency has recently signed Fashion lines Hugo Boss Home, Lacoste Home, Bath & Beach, UNTUCKit, Stretta Moda, Beauty brand Keratin Complex, and TV Personalities Holly Madison and Charlie Moore.

Lacoste Home, Bath & Beach

Inspired by the Lacoste brand and lifestyle, Lacoste Home, Beach & Bath features bright, bold and elegant colors and patterns. From sheets and duvets to pillows and shams; bath towels and bathmats to bathrobes and beach towels, Lacoste Home, Bath & Beach has something for everyone's home, home away from home and exciting beach adventure.

Hugo Boss Home

The Hugo Boss Group is one of the world market leaders in the premium fashion and luxury segment of the apparel market. The Hugo Boss Home collection will feature styles inspired by looks from the runway. From fun florals to bold stripes and classic neutrals, the collection is sure to be a great addition to any home. The Hugo Boss Home collection launches in Fall 2011.

UNTUCKit

Finally, an answer to the age old question: Can I wear this shirt untucked? UNTUCKit has created the ultimate solution; the first of its kind - a fashion-forward dress shirt meant to be worn untucked. After perfecting measurements to ensure a fit that's just right for the task, UNTUCKit is excited to announce the launch of its online-exclusive boutique. The site will feature the brand's initial offering of the Original Fit (and Original Fit - Button-down Collar), which will be available in 16 colors ranging in price from $85 - $140, with free shipping both ways within the continental US at www.untuckit.com.

Stretta Moda

"Live with passion, give with pleasure" is the mantra of this sophisticated, stylish, sexy, smart and sensual new designer collection made for the powerful, feminine and modern woman. This contemporary brand combines American ambition and aesthetic with European design sensibility and superior fabrication; resulting in first-class style at a sensible price. The launch collection can be found at leading retailers nationwide including Neiman Marcus, Fred Segal, Madison and Revolveclothing.com.

Keratin Complex

Keratin Complex has changed the beauty industry - starting with the "signature" Smoothing Therapy and continuing with a complete range of products and styling tools. Launched in 2007, Keratin Complex has led the way with innovative technology and amazing results. Today, Keratin Complex is the leading smoothing system in the world! Founded by renowned stylist and salon owner Peter Coppola, all Keratin Complex treatments and styling products are specially formulated to contain natural keratin protein, which rebuilds, restores and rejuvenates all types of hair. No more bad hair days with Keratin Complex!

Holly Madison

Star of E!'s hit show, "Holly's World," Holly Madison reprises her role as reality television's hottest blonde, after growing up and leaving the infamous Playboy mansion (E!'s "Girls Next Door"). The show follows the ex-playmate as she re-brands herself with a multi-city takeover, headlining one of Las Vegas' most popular live shows, Peepshow, and continues her life as a Hollywood superstar. With her classy and iconic look, Madison consistently remains one of the most-searched names on Yahoo! (5 weeks in '08, again in '09, consistently thereafter). With the upcoming launch of her first book, The Showgirl Next Door: Holly Madison's Las Vegas, Madison is living proof that fleeing the nest is just the beginning.

Charlie Moore

Emmy-award winning host, television star and author, Charlie Moore, has become one of the most recognizable outdoorsman in the U.S. and in Canada. Charlie Moore is considered the pioneer of new-age outdoor television by redefining traditional shows with his unique, high-energy and humorous hosting style. Since Charlie Moore's TV debut on NESN's Front Row sports magazine program in 1996, Moore has hosted a range of top rated outdoor television shows on ESPN, Versus and more. Charlie Moore: No Offense is hosted by Moore who travels throughout the country featuring special celebrity guests, outrageous skits, and great fishing.
"We are excited to be working with such a diverse group fashion and beauty brands, and talent clients," says Joyce Sevilla, head of PR, US Operations, of EFG. "We are proud to have them as part of the EFG family."

EFG, is a Entertainment Fusion Group, a full-service communications, marketing, branding and digital marketing agency, with core competencies in brand building, celebrity relations and special events. EFG has headquarters in Los Angeles and New York City, with international offices in Beijing, Hong Kong, and Manila. EFG has the proven ability to craft and deliver successful campaigns to build brands in the lifestyle, fashion, beauty, hospitality, film, television, music and overall entertainment industries.

For further information please visit www.efgpr.com.