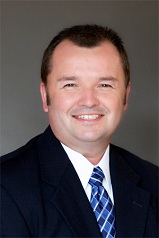 Appleton, Wis. – ESOP Partners will attend the ESOP Association's 35th Annual Conference, "ESOP's: Securing Tomorrow Everyday" conference in Washington, D.C. this week. Kevin Rusch, Director of ESOP Partners, will present "The Administration Cycle - Part 1, How Balances Accumulate" on Day 1 of the conference breakout sessions.
The Administration Cycle - Part 1, How Balances Accumulate
Part of "Technical Topics" Breakout Sessions
Thursday, May 10 10:00 a.m. - 11:00 a.m.

In his morning session, Rusch will focus on the ESOP Administration Cycle series of discussions at the conference. Part 1 will cover the basics of "How Balances Accumulate" in an ESOP plan. The session will include a discussion about the rules on eligibility, allocations of contributions, forfeitures and earnings. In addition, Kevin will stress the importance of all related compliance testing, up to and including the 415, 409(n) and (p) and the dividend value test.
"In addition to my session, the ESOP Association conference offers 2 full days of seminars on many critical ESOP topics covering Employee Ownership Culture and Communication, ESOP Administration, ESOP Repurchase Obligation Forecasting, ESOP Acquisitions and Advanced Valuations", Rusch says.
In addition to the conference topic on Thursday, Kevin regularly contributes critical ESOP compliance updates and relevant articles on ESOP Plan Administration which can be found on The One Stop ESOP Blog.
With his experience as a regular speaker and participant at ESOP Association events, Kevin encourages ESOP companies, and those thinking about Selling to an ESOP to take advantage of this rich educational opportunity.
About ESOP Partners
ESOP Partners is an ESOP consulting and administration firm that provides a single ESOP expert as a point of contact throughout the lifecycle of the ESOP.
###
About Kevin Rusch
Kevin serves as the ESOP subject matter expert (SME) on the American Society of Pension Professionals & Actuaries (ASPPA) Education and Examination Committee and is a member of The ESOP Association's Administration Advisory Committee. He is a Qualified Pension Administrator (QPA) and has presented on numerous ESOP topics at conferences sponsored by The ESOP Association (TEA) and the National Center for Employee Ownership (NCEO). As mentioned, Rusch is also a regular contributor to The One-Stop ESOP Blog.