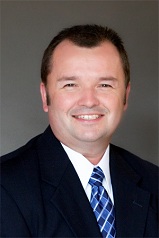 Appleton, Wis. – ESOP Partners will again sponsor The National Center for Employee Ownership (NCEO) conference later this month in Minneapolis. Kevin Rusch, Director of ESOP Partners, will present Basic ESOP Plan Design at 1:45 p.m. on Day 1 of the conference.
Basic ESOP Plan Design
Part of "ESOP Basics" Afternoon Session
April 25 at 1:45 p.m.

In his afternoon session, Rusch will focus on understanding how ESOP plan design integrates into the personal and corporate long-term plans of an organization, and what should matter most as a company goes through the ESOP design process.
The National Center for Employee Ownership (NCEO) is a private, nonprofit membership and research organization that serves as the leading source of accurate, unbiased information on employee stock ownership plans (ESOP's) and Employee Ownership.
"In addition to my presentation, the NCEO offers 3 full days of seminars on many critical ESOP topics covering Employee Communication, ESOP Plan Design, ESOP Administration, ESOP Mergers and Acquisitions", Rusch says.
With his experience as a regular speaker and participant at NCEO events, Kevin encourages ESOP companies, and those thinking about Selling to an ESOP, to take advantage of this rich educational opportunity.
Kevin adds, "It's a fabulous opportunity to interact with and hear professional ESOP experts speak on all critical areas of employee ownership, and more importantly, offers time to network with, and learn from fellow employee owners".
ESOP PROS™ & the ESOP Repurchase Obligation
ESOP Partners will also be showcasing the ESOP PROS (Proactive Repurchase Obligation Strategy)™ Process, an exclusive process developed by ESOP Partners to address the ESOP Repurchase Obligation and assist companies with a comprehensive strategy specifically designed to ease their fiduciary and administrative responsibilities. Please stop by Booth #25 to learn more about ESOP Pros and pick up your free ESOP Repurchase Obligation Best Practices tip sheet. Aaron Juckett, President of ESOP Partners, will also offer a free 15 minute ESOP repurchase obligation consultation to interested ESOP companies with specific questions about their repurchase obligation strategy.
About ESOP Partners
ESOP Partners is an ESOP consulting and administration firm that provides a single ESOP expert as a point of contact throughout the lifecycle of the ESOP.
###
About Kevin Rusch
Kevin serves as the ESOP subject matter expert (SME) on the American Society of Pension Professionals & Actuaries (ASPPA) Education and Examination Committee and is a member of The ESOP Association's Administration Advisory Committee. He is a Qualified Pension Administrator (QPA) and has presented on numerous ESOP topics at conferences sponsored by The ESOP Association (TEA) and the National Center for Employee Ownership (NCEO). Rusch is also a regular contributor to The One-Stop ESOP Blog.