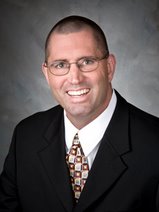 Appleton, Wis. - Aaron Juckett, President of ESOP Partners, will present "Repurchase Obligation Forecasting" at the 2012 Michigan ESOP Chapter's Spring Conference "Growing a Greener Future Through ESOPs" on April11 at 11:00 A.M. in Lansing, MI
Juckett's session will focus on the importance of forecasting the future repurchase obligation as an integral part of ESOP and corporate strategic planning. For companies that do not have a formal strategic planning process in place currently, Repurchase Obligation Forecasting is a great way to get started.
Juckett will explore the various assumptions involved in the repurchase obligation forecasting process and how they impact the long-term strategic plan, corporate governance, and ownership culture of an organization.
Aaron will also be presenting a comprehensive overview of the important interrelationship between Stock Valuation, Distribution Policy, and the Repurchase Obligation.
"In addition to my presentation, the Michigan event offers a full day of seminars on many ESOP topics from Employee Communication, ESOP Appraisals, ESOP Plan Documents, and ESOP Administration issues", Juckett says. He encourages ESOP companies to take advantage of this rich educational opportunity as well as other association events throughout the year.
Aaron invites conference participants to visit the ESOP Partners website for more detailed information on all of the services offered by ESOP Partners.
In addition, Juckett is the editor of the "The One Stop ESOP Blog", a website dedicated to providing ESOP companies and professionals with a single location on the Web to use as a resource for ESOP education and information.
For more information about this event, and more upcoming ESOP events in 2012, please visit the ESOP News and Events section of the ESOP Partners website.
###
ESOP Partners is an ESOP consulting and administration firm that provides one ESOP expert as one point of contact throughout the lifecycle of the ESOP.