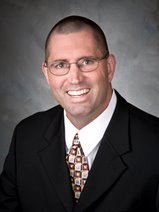 Appleton, Wis. – ESOP Partners will again sponsor The National Center for Employee Ownership (NCEO) next week in Minneapolis. Aaron Juckett, President of ESOP Partners, will be leading an expert roundtable discussion on the ESOP Repurchase Obligation at Noon on Day 2 of the conference. Just after this session, Aaron will be presenting a discussion on ESOPs in Merger & Acquisitions at 1:30 p.m.
ESOPs in Mergers & Acquisitions
Part of "ESOPs: Beyond the Basics" Afternoon Session
April 26 at 1:30 p.m.
Tax savings, as well as other advantages of being employee owned, have provided ESOP companies with a competitive advantage and helped create a strong cash position. As a result, more ESOP companies are looking to mergers and acquisitions as part of their growth and diversification strategy. In his afternoon session, Juckett will discuss the key issues involved when an ESOP company is participating in merger/acquisition activity, including the adoption of M&A policies, the standards of duty that apply to corporate directors and ESOP trustees, the critical role of valuation and financial fairness, alternative transaction structures and ESOP Administration.
ESOP Repurchase Obligation Roundtable
Part of Expert-Led Roundtable Luncheon, Table #29
April 26 from Noon – 1:15 p.m.
Juckett will be leading an expert-led roundtable discussion mid-day Thursday on the ESOP repurchase obligation. The roundtable provides a small group setting in which participants can ask Aaron questions and discuss issues related specifically to the ESOP repurchase obligation. He will explore the various assumptions involved in the forecasting process and how it impacts the long-term strategic plan, corporate governance, and ownership culture of an organization.
"The ESOP's future repurchase obligation can become a challenging and significant liability if it is not properly monitored and funded", says Juckett. In response to this criticial need to forecast the repurchase obligation, ESOP Partners developed the ESOP PROS (Proactive Repurchase Obligation Strategy)™ Process.
ESOP PROS™, an exclusive process to help companies develop a comprehensive strategy specifically designed to achieve long-term corporate and ESOP objectives. Aaron continues by saying, "ESOP PROS™ will help ESOP companies and fiduciaries ensure the long-term success of their ESOP while easing their fiduciary and administrative responsibilities".
ESOP PROS™ & the ESOP Repurchase Obligation
Please stop by the ESOP Partners Booth #25 to learn more about ESOP PROS™ and to pick up your free ESOP Repurchase Obligation Best Practices tip sheet. Aaron will also offer a free 15 minute ESOP repurchase obligation consultation to interested ESOP companies with specific questions about their repurchase obligation strategy.
About ESOP Partners
ESOP Partners is an ESOP consulting and administration firm that provides a single ESOP expert as a point of contact throughout the lifecycle of the ESOP.
###
About Aaron Juckett
Aaron Juckett is the President and Founder of ESOP Partners, an ESOP consulting and administration firm that provides a single ESOP expert as a point of contact throughout the lifecycle of the ESOP. He has provided implementation, ongoing administration and consulting services to hundreds of ESOP companies, developed ESOP information systems, and audited qualified retirement plans. Aaron is a Certified Public Accontant (CPA), Certified Pension Consultant (CPC), Qualified Pension Administrator(QPA), and Qualified 401(k) Administrator (QKA). He is also the editor of the The One Stop ESOP Blog, a blog dedicated to providing ESOP companies and professionals with a single location on the Web to find all of their ESOP information.